How Your Montessori School Can Become a Thought Leader!
Thought leadership is something that every Montessori school should be considering as part of their overall marketing strategy. 
If this is your first time hearing about thought leadership as a marketing tactic, no need to worry... chances are, you are already implementing thought leadership approaches in your school's marketing. 
Thought leadership is a content marketing tactic that businesses use to create credibility. The purpose is to become recognized as an expert or authority in your field. To do this, you must produce great content and resources to your customers (in this case, your Montessori prospective and current families). The idea is that when your school educates families, provides relevant go-to resources, and goes above and beyond in terms of support... you become a thought leader! This has great value in terms of growing your enrollment and retaining families in your school community.
Key benefits of establishing yourself as a thought leader:
You build credibility in your own community and in the Education/Montessori space

You educate current and prospective families on the unique benefits of Montessori
You offer resources that go above and beyond what your competitors are offering
You raise Montessori awareness

You create content which is useful for many marketing purposes
Thought leadership and content marketing are interconnected... here are four ways that you can set your school up as a thought leader.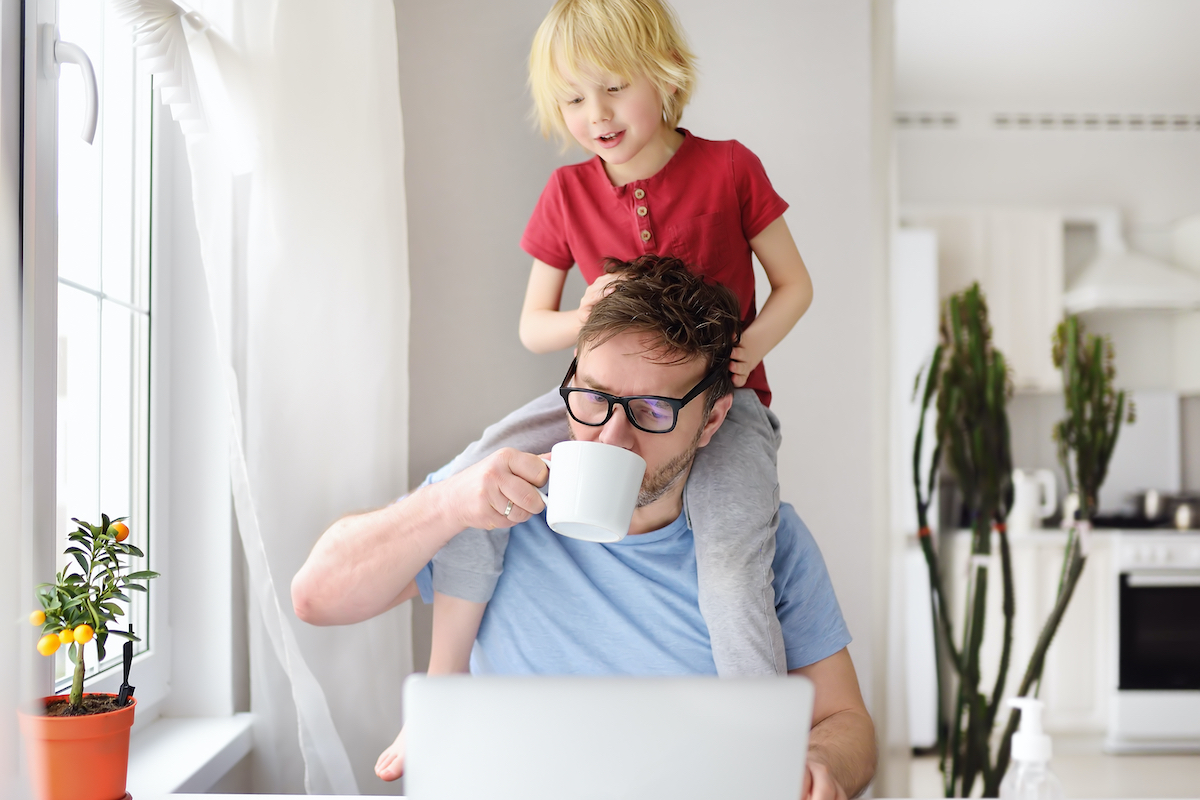 1. Publish a School Blog
Publishing a blog on your school website is the primary way to get your school started on becoming a thought leader. When your school makes the decision to start producing blogs, it's important to commit to staying consistent and providing high quality content. Find a publishing schedule that works for you and stick to it, whether it's one blog a week, every two weeks, or every month. Make sure the titles answer questions and invite parents to learn. 
Write blogs that answer frequently asked questions about Montessori, Montessori in the classroom, and Montessori parenting. These are the topics parents really want to learn more about... and when you answer a burning question they have, you provide value and build credibility. All good thought leadership content should easy to read, engaging, and include pictures or videos. This makes the content more approachable and appealing. 
Publishing a school blog is time consuming, but we know it is worth it. If you are overwhelmed with the idea of consistently publishing great content, Nido Marketing can write your blogs for you! You can learn more about it here. 

2. Post Engaging Content on Your Social Channels
Don't underestimate the power of social media! Today's parents are connected, and building a presence on various social media platforms helps your school appear more professional and credible. By creating posts that are informative, you can help establish yourself as a thought leader. 
Instagram:
Post short reels and videos that highlight the unique benefits of Montessori
Offer easy parenting tips
Share images of your beautiful classroom environments 
Share success stories from your school
Twitter:
Share your school blog
Share articles about Montessori that you find online
Share school updates
Facebook:
Redirect users to your school website
Post about school events and workshops
Share informative and engaging posts
Social platforms are a great space for you to showcase your school and everything that Montessori is capable of offering. Utilize this free space to reach new prospective families and keep your current families engaged in your mission!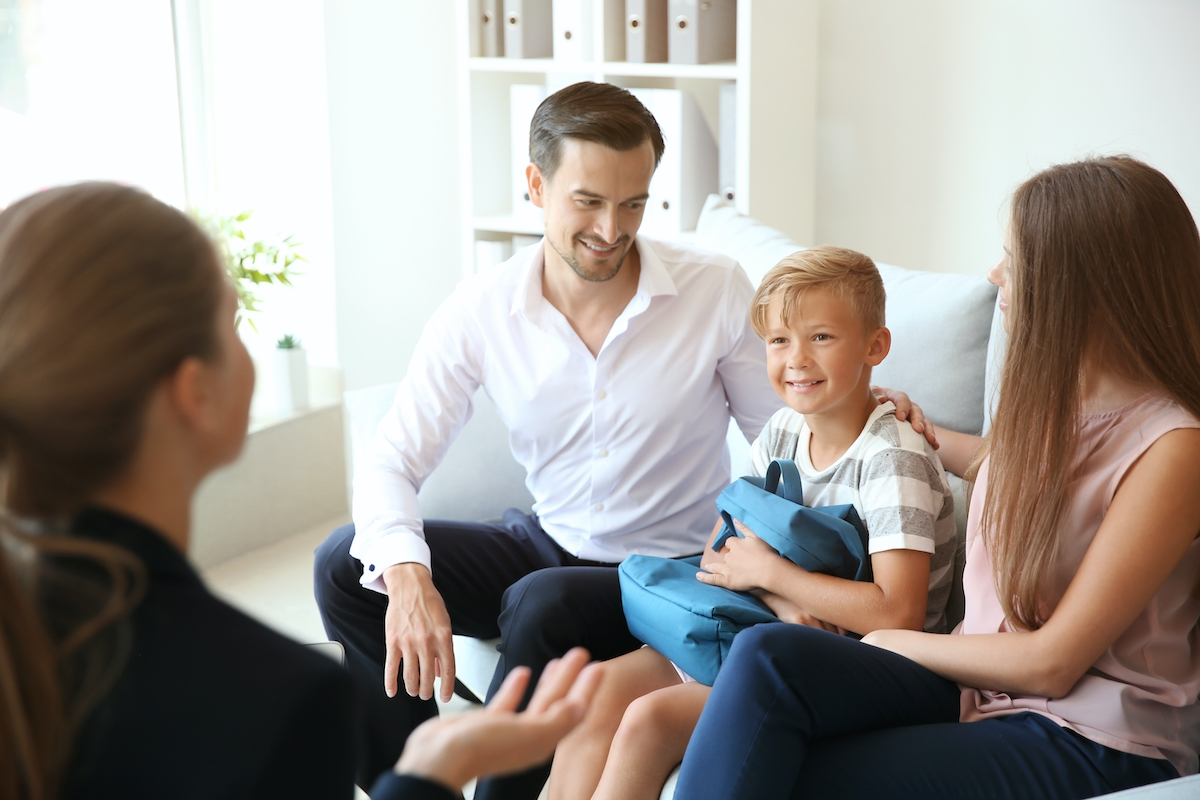 3. Offer Excellent Resources To Prospective & Current Families
The reality is, many schools already have a social media presence... so offering unique resources that help parents live and breathe your mission is what is really going to set your school apart. There are many resources that you can offer families that will help you become a thought leader. 
Montessori Thought Leadership Resources:
Lead generators: informative articles provide value and help families make a decision about their child's education. Bonus: it supercharges your email marketing as well!
Parenting workshops: offer parent workshops to current and prospective families.
Parenting handbook: many schools have a parent handbook... but a parenting handbook can help families bring Montessori into their homes so they can see the difference in action. You can offer this as a lead generator or a free resource parents can download from your website. 
Montessori Dictionary: give families a dictionary of all the Montessori terms you can think of! This is a great way to demystify the Montessori world. We have a Montessori Dictionary available on our resource membership site, Montessori Thrive, here. 
Podcast: you can offer a parenting podcast for busy parents. If you don't have the time to create a podcast, you can curate a list of your favorite Montessori parent education podcasts that have been approved by you!
When you offer helpful resources to your current and prospective community, you not only build credibility and educate families... you create Montessori advocates! It's important to take those few extra steps for your parent community so that they can take full advantage of your Montessori programs and services. 
4. See What Other Schools Are Doing
Thought leadership means... leading! This means you need to be going that extra step further than the other schools in your area. It's good to check out the competition and see what they are offering in terms of content and parent support. 
If other schools in your area are creating thought leadership content, see what they're doing. How often are they posting? What platforms are they using? What type of content are they sharing? Don't be afraid to get inspiration from your competitors.
It's also good to ask yourself the questions, "Where are parents going to in order to learn more about Montessori or early childhood education options?". Are they following parent blogs? Podcasts? Watching TikToks or YouTube videos? These are spaces that your school can take up as well, so fill in the gaps with your school at the forefront!
Ultimately, Investing in your content is going to have so many benefits. Whether you're a new school looking to build credibility from the ground up... or you're a well established school in your community and are looking to inspire future generations of Montessorians, being a thought leader can help!
Nido Marketing loves helping Montessori schools with their marketing, growing their enrollment, and providing their families with thought leadership content. We've seen how these strategies have transformed the Montessori communities we have had the pleasure of working with. Do you want to be next? We'd love to share our Montessori Marketing strategies with you so that you can reach more families and grow your Montessori school. Talk to us today, no strings attached! 
Schedule a Free Montessori Marketing Consultation Call!