Websites Built for Montessori Schools
Your School Deserves a Website that Works
Your website woes are over.
Running a Montessori school is difficult enough, you don't need the added headache of having to learn how to be a web developer.
Has this ever happened to you?
Your website doesn't function well on a smartphone




You want to make a change to the site but can't figure out how




You have no idea how many people are visiting your website

You want to capture visitors' email addresses through your website

You want to offer online tour scheduling

Your school's website went down and you have no idea why (or who to call)
Those days are over!

Your school deserves a website that works.
As website designers for schools — especially Montessori schools — we specialize in creating top-notch school websites that are both visually stunning and functional.
Built specifically for Montessori schools, our websites come complete with Montessori content and our Montessori Admissions CRM. We handle all of the maintenance for you. Our websites work hard so you don't have to!
With almost 1,000 member schools, we have been given unprecedented access to the data and analytics of Montessori schools across the world. This amazing opportunity allows us to see what works best for building awareness, driving tours, and increasing admissions. 

A new website is as easy as 1... 2... 3...

1. Choose your theme
All of our themes can be completely customized, including colors, images, navigation, pages, and content.
2. Customize your site
Our team of web designers will customize your site and work with you to ensure that it reflects your school and creates the right first impression.
3. Launch!
Your subscription includes hosting, monitoring, updates, and support.
"We have had interest from more prospective parents since our new website went live last week than we have had in the last 6 months. Clearly, you know what you are doing (even if I don't), and I am so grateful for the new website build and all of your help. I know I have had a lot of questions and have asked for changes, and I totally appreciate your assistance and the incredible responsiveness."

Diane Lanci

Our World Montessori

"Our new website has brought our entire community (staff and families) a restoration of pride in our school. There is something special about re-energizing school spirit amongst adults amid a pandemic. There's also something special, from a business standpoint, about having a 98% increase in tours and interest in our school all because we made a choice. A choice to partner with Nido Marketing. Nido Marketing and their expertise helped us present the best of ourselves to the public and did so brilliantly."

Laura Bengel

Montessori Center of Our Lady

"Since the new website has gone live we've had a significant increase in quality traffic, inquiries, and phone calls. We have one student enrolling today who entered our admissions funnel a week ago (right when the new site went live). I'm really excited!"

Liz Butler

Ivy League Montessori School
ADA Compliance
Why It Matters
In today's world, the inability to navigate the internet is debilitating. And if your website isn't accessible to everyone, you're effectively shutting out up to 61 million people, or one in four U.S. adults living with a disability. Title III of the Americans with Disabilities Act (ADA) requires businesses to make "reasonable modifications" to serve individuals with disabilities in all areas of public life, including the internet.

What are the Benefits of ADA Compliance?
Reduce your legal risk of an ADA-related lawsuit

Improve your search optimization

Improve your overall user experience


Position your school as one that values inclusivity


Reach a larger audience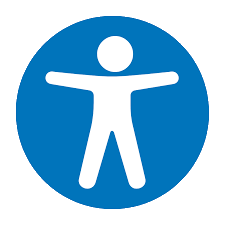 All of our Websites Include AI-powered ADA Compliance Software
Let's Get To Work!
Let us build you an entirely new website or simply migrate your existing website's content and imagery to one of our themes.
Every Montessori Website Includes:
Complete with Montessori content
Designs to increase admissions
Integrated forms and contact lists
Online tour scheduling
Completely customizable
Unlimited updates
Easily make changes yourself
Safe and secure hosting
Maintenance and monitoring
Functions well on a smartphone
Fast loading times
Optimized for search engine visibility
Mobile responsive framework
ADA Compliant
BUILD
Montessori Website
$149
per month
GROW
Montessori Website & Admissions CRM
$399
per month
Includes a Montessori Website
PLUS
THRIVE
Complete Marketing Plan
$999
per month
Includes Montessori Website & Admissions CRM
PLUS
Questions?
Click on the chat widget over there in the corner, type in your question, and we'll get back to you straight away!