5 Lead Generators To Market Your Montessori School
If you want to market your Montessori school effectively, you need a way to collect important lead information. This is where lead generators can play a big role! When you have the ability to collect contact information from your website visitors, it allows you to track them and reach out to them via email. 

What Is A Lead Generator?
A lead generator (also called a lead "magnet") is something of value you offer in exchange for contact information.
The aim of lead generation is to guide prospective parents into your admissions funnel which will hopefully result in a new enrollment for your school. 
The goal is to give your website visitor something useful enough that they don't think twice about giving you their email address — they just want the information you're offering.
Content will be the leading tool that you will utilize in order to generate quality leads. Examples of good lead-generating content include:
Your school's tuition rates (This one is our personal favorite)
Tour Scheduling
PDF documents with detailed program curriculum
White papers: Parenting Guidance 
Quizzes, such as: "Is Montessori Right For Your Family?" or "Montessori vs. Waldorf: What Is The Best Fit For You"

You can use this content to provide value in exchange for a prospect's email address... then you can add them to a lead nurturing email campaign. This is what can really give your school's marketing a boost. By nurturing your leads, you are able to check in with them, send them important information about your school, encourage them to schedule a tour, notify them about upcoming events, and educate them on the benefits of Montessori!
Let's dive in and break down our top 5 favorite lead generators for marketing Montessori schools!
1. Tuition Rates!
As marketing experts, we feel strongly about this one! Schools should be gating tuition. ("Gating" means requiring the completion of a form in order to gain access to the information.) Tuition rates are the most valuable information you offer to your website visitors. Most of the time it is the thing that parents want to know more than anything else. It is easy to do! Create a short form like the one pictured above to capture contact information and automatically email them the tuition rates in a nicely formatted PDF document. You can break down the costs per program in a clear manner. In exchange, you now have their email so you can send them information about the value of authentic Montessori education and invite them to schedule a tour. 
When schools don't gate their tuition, they could be scaring leads away before having the opportunity to share with them the value of Montessori education. 
Imagine this scenario: A parent visits your school website and before looking at anything else, they check the tuition. This happens more often than not. If it's too high compared to other schools they have reviewed, you may lose them right there. You haven't had a chance to share with them the value of true Montessori! At that point, a parent might look away from your school and not look back. This is why using tuition as a lead generator can be a huge asset to your marketing strategy! Montessori leads need to be nurtured so that they understand what they are paying for and what they can expect from your school. 
2. Tour Scheduling
Are you using automations to schedule tours?
If not, then you are really missing an opportunity to make website conversions and collect information to nurture parents along the admissions funnel. 
We've been in the Montessori marketing space long enough to know that tours and classroom observations are what ultimately sell families on Montessori. When parents see the beautiful classroom environments and the genuine joy of the children at work, it shows Montessori in a way that just can't be conveyed in words. This is why it is so important to make scheduling a tour easy and straightforward. You should have a "schedule a tour" button front and center on your home page and on your navigation bar or website footer.
We consider this a lead generator because when you automate your tours, you can collect contact information and nurture leads straight away! You can email them a tour confirmation, a pre-tour information packet, and a thank you after their visit! This makes you look professional, helpful, and way above the rest. 
3. Detailed Program & Curriculum Information
Your website should have a good summary of each program! Notice we said summary...
When it comes to website design and marketing, it is important to avoid too much content and text. The information you provide on your website is important to have in order to guide visitors through your school website, but too much information can be intimidating. This might scare parents away if they are just glancing around several different school websites.
Instead, you can edit down your program information, only adding the most crucial information that parents should know at first glance (age grouping, curriculum summary, how the program works, what time of day class is in session, the basic philosophy, etc). 
What can you do with all the extra details... put them in a beautiful scope and sequence PDF document and have it available to download for parents who are interested in taking a deep dive into a specific program. It's an excellent way for you to see which leads are really interested in your program. It can also be a great way for parents to take their time and learn about Montessori in a more digestible way. 
4. White Papers: Parenting Guidance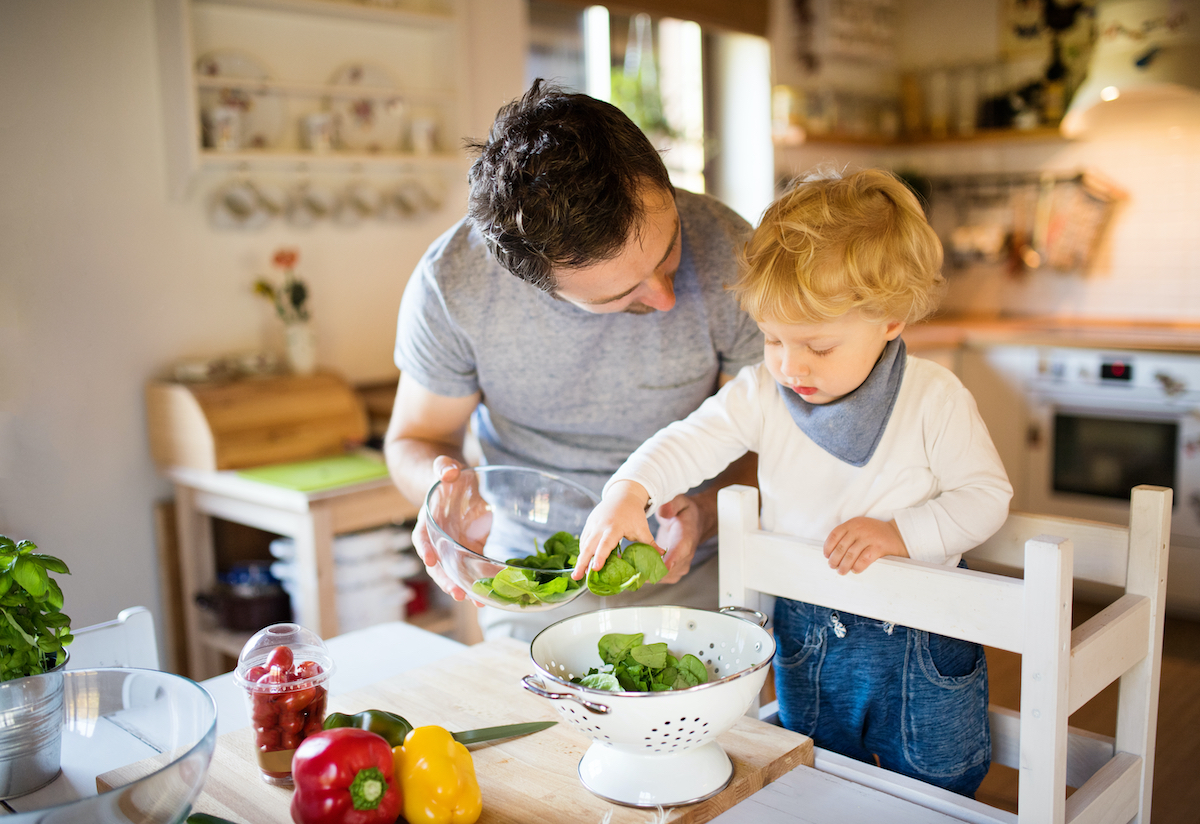 It's no surprise that parenting is not easy. The truth is, parents are looking for guidance in this area, especially from experts! This is where your school can step up and stand out!
White Papers (nicely formatted PDF articles) can be a great lead generator to add to your website for parenting education and guidance! This will be of value to parents and help to establish your school as an expert in this area. It sets a good first impression when parents can get helpful parenting advice directly from your website for free. This allows them to explore Montessori, get a preview on how it could be beneficial by applying some simple practices at home, and it allows you to start nurturing a prospective parent further along the admissions funnel. Everyone wins!
A few White Papers ideas include:
10 easy ways to apply Montessori parenting at home

Developmental milestones 

A simple guide to positive discipline

Tips to help you be a better parent
If you are looking for White Pages to add to your school website, we have several available in our Montessori Thrive Collection! Just check out our members site.
5. Quizzes and Checklists
Choosing a school is hard! There are several choices out there for parents to review... so why not make it fun?!
Quizzes can be a great way for you to help parents make the right decision when it comes to picking their child's school. They can be informative, fun, and intriguing. From a marketing perspective, quizzes can help leads figure out what they really want from a school (and if you could be the right fit). 
Checklists can help parents make a more informed childcare decision. It also helps to establish you as an trustworthy expert.
Some great quiz and checklist ideas include:
Is Montessori right for your child?
Waldorf, Montessori, or traditional schooling? 
Five things to look for when touring a childcare program
Will your child be safe? A guide to background checking
Need More Help With Your Marketing?
Are you interested in learning more about Montessori marketing so you can grow your enrollment this year?
You can set up a free consultation call, no strings attached! Talk to a Montessori Marketing Expert Today!