5 Things That Can Help With Staffing At Your Montessori School
We Know It Is Hard To Find Montessori Trained Guides 
Staffing is currently a challenge for many Montessori schools. We know that several schools are finding it difficult to find experienced, trained guides. There seems to be a scarcity of workers across industries, but the decline has been particularly large amongst teachers and educators. 
Montessori guides are essential to a well functioning Montessori environment. It can be overwhelming when school leaders and administrators have to overcome the difficulties brought by the teacher shortage... all whilst running a school and serving several families within their school community. 
We want to help leaders by providing resources to help them in their search for skilled people to alleviate some of the stress that comes with hiring and save time that can be better spent serving the communities they serve.
Keep reading for tips on staffing your Montessori school and a list of resources that can help you find the best teachers, assistants, and office staff for your students and families.
All of our resources are available on Montessori Thrive, our Montessori leadership membership website and resource exchange. It is free to join, and can be free forever for those who contribute resources!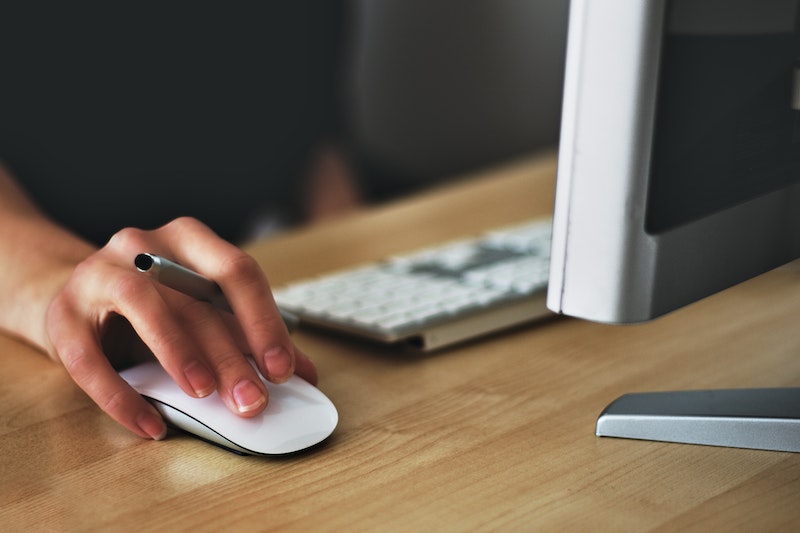 1. Have A Great Job Description
Writing an effective job description is so important. You want people to want to work at your school for all the right reasons. If you want your job listing to stand out amongst the rest, it's important to be a bit creative and focus on the unique perks of working at your Montessori school.
For example, if your school is located in a beautiful natural setting, you can say something like, "lead a classroom of excited and curious primary-aged students in our Montessori school surrounded by acres of beautiful forest." 

Lead with the benefits of the position. Give the person applying some insight into your mission, your school's unique characteristics, daily life, and then lead them into the expectations and requirements of the role.
Don't underestimate the power of great storytelling... we know it works because we are digital marketers! People want to know that their new job will offer them a sense of belonging and purpose, and Montessori can definitely do that, so hone in on it!
If you don't know where to start with creating your own job descriptions, do some simple searching online in the Montessori space. Look through Montessori job advertisements on LinkedIn, AMI or AMS, Indeed, and other Montessori and job recruiting websites. 
We have job description templates for various roles on Montessori Thrive. If you don't have the time to write your own, you can select from our templates and make edits as needed. 
2. Know Where To Look And Recruit
There are many different platforms that you can use for staffing and recruiting. It is not enough anymore to just post a job advertisement on one website and wait for the applications to roll in. There is so much competition when it comes to staffing, and the process of recruiting new talent has changed... so much so that there is now a whole industry dedicated to it. 
So, how should you be recruiting?
1. Post about your job opening in as many places as possible. Below are a few spaces and platforms you should be utilizing:
Job Advertisement Platforms
Facebook Groups
Other
Your school website: consider a "Careers" page
Via email: let families know in your newsletter, spread the word!
On your social media platforms: You can also run ads on Facebook and Instagram
State Teaching Associations (check your state!)
2. Actively recruit. You need to reach out to talented individuals and invite them to send in an application. This can be easily done for free on websites like LinkedIn. 
3. Follow up with job prospects. It is important to remind them that you are still looking for the right person to join your team. Getting them in for an interview is important because that will allow you to decide if they are the right fit. 
4. Get your staff involved. You don't have to be alone when it comes to recruiting. Your staff can help in many ways. Get them to write reviews on platforms such as Glassdoor about working at your school. This will help prospective employees to do research and learn more about the experience of working at your school. You can also get staff members to help you recruit through referral incentives.
Need help with recruiting in the Montessori space? Download our Montessori Recruitment Guide on Montessori Thrive!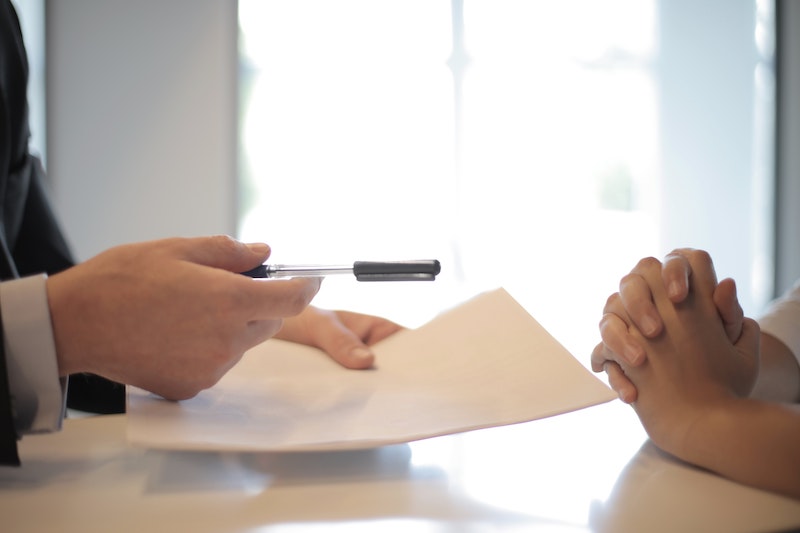 3. Have A Process In Place For Interviewing
When you are conducting an interview for a new staff member, they are also interviewing you. Being professional and thorough will help you assess the skills of the applicant and will give a strong first impression. 
Make sure to have some ice breakers, make the person feel comfortable, and lead in with some easy questions. 
Plan out your process from start to finish and disclose that process from the beginning. How many interviews do you want to have? Do you have any forms you want applicants to fill out? Do you have an assignment for them to complete? It is important to have a thorough process, but don't make it too lengthy and time-consuming for the applicant. 
Need help with setting up your interview process? Download our Montessori Practical Interview Guide document on Montessori Thrive.
4. Onboard Your New Staff
This is a step that is often overlooked, but it is important for staff retention. Consider staff retention as part of your overall staffing strategy. When you hire someone new for your Montessori school, you want them to stay for a while. This creates stability in your school community and lessens your workload on staffing. You can focus more of your time and energy on serving the families and staff at your school. 
Onboarding is the process of helping a new employee settle into life at your school. It begins the moment you choose to hire a new staff member. It is beneficial to have a step-by-step process that will ease new hires into their new role. Here are some tips to get you started on developing a great onboarding process:
1. Have a packet prepared: a welcome booklet can be helpful. This can include contact information for other staff, an employee handbook, a checklist of documents to submit before the first day, information about their time off, lunch breaks, etc. This can help new hires feel more prepared for the first day. 
2. Send out a letter or email: Inform your staff and parent community about the new hire. Share some fun facts about them, and make sure they are ready to be welcomed to the school. Make them feel welcomed with open arms in their new work community. 
3. Invite them for a coffee on the first day: Upon their arrival, provide them with a welcome coffee and ask them if they have any questions before they get started. 
4. Guide them: Have a member of staff guide them on their first day. This person can give a proper tour, talk about the work culture of the school, and touch on the school's mission. This guide or mentor will also go over the key responsibilities. 
5. Check in with them: After their first day, week, and month! Make sure you have a meeting with them where you can answer any questions, check how they feel in their new role, and give them a chance to chat with you. This can help you see if they have any issues. 
When a school has a great onboarding process in place, it helps new hires feel better adapted to their working environments. When a person feels welcomed, supported, and guided... they are less likely to leave. If a new hire is thrown in with too much responsibility before they have a strong foundation, it could lead to burnout, stress, and eventually resignation. 
Need help with your school's employee onboarding process? Download our Montessori Onboarding Guide on Montessori Thrive!
5. Raise Montessori Awareness
This is perhaps the most important thing when it comes to staffing your Montessori school. Unfortunately, Montessori communities across the country face staffing challenges because there simply are not enough trained guides. This is where raising awareness about careers in Montessori can make a lasting difference. Montessori schools everywhere should participate in creating more awareness about Montessori.
Check out our blog on raising Montessori Awareness! 
When it comes to staffing, here are a few things you can do that will impact Montessori for years to come:
1. Reach out to local high schools and universities: Ask if you can participate in internship programs and career fairs. Many students may have heard the name "Montessori" but may not know what a Montessori career entails. Once they learn more and observe a Montessori classroom, they may want to become a Montessori guide instead of a public school teacher. 
2. Get in touch with your nearest Montessori training center: Ask them how you can help in the recruitment of guides, and see if they would be willing to help you staff your Montessori school.
3. Offer free courses and events: People should learn about Montessori through you! Host events to educate locals about career opportunities in Montessori. 
4. Contact AMI and AMS: As the two organizations that offer accreditation, let them know how they can do more to help future guides. 
5. Utilize your community to spread the word: Your staff and families already love your community. They are going to be your best ambassadors. 
The Montessori community is bigger than you think! There are several Montessori leaders who are all facing the same challenges. You don't have to overcome them alone. There are online communities and forums you can join to find support.
Join our Montessori Leadership Facebook Group and LinkedIn Group to find support today!
Also, Check Out Our Video On Staffing On Our YouTube Channel!