Raising Montessori Awareness For Generations To Come
People May Know The Name Montessori... But Do They Know What It Means?
In recent years, the Montessori name has picked up plenty of recognition, but there continues to be misinformation about what Montessori actually is. This has created challenges for many Montessori schools, as prospective parents may not understand the value of Montessori education from initial impressions. 
The challenges don't stop with prospective parents. Misinformation and a lack of overall awareness have led to a shortage of Montessori guides to lead school classrooms. There seems to be a gap in the hiring market for Montessori guides, teachers, and assistants. It has become the responsibility of many Montessori schools to not only pursue prospective parents for new enrollment, but they have also had to become active recruiters and trainers for their staff. 
How can we solve the problems these challenges have presented long term?
We believe that raising Montessori awareness might be the answer that can help Montessori schools out there resolve these issues for generations to come.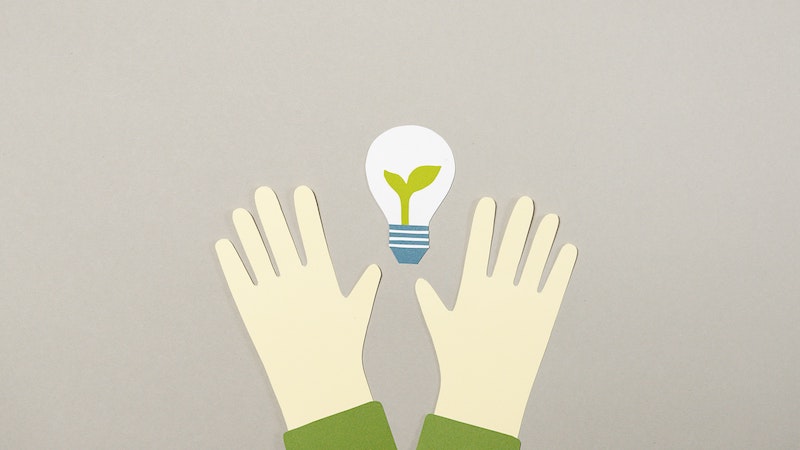 What Can Montessori Schools Do To Raise Awareness?
Start Small!
Your own school community is a great place to start. More likely than not, you are already implementing many forms of Montessori awareness in your school community. As a Montessori school, your community is experiencing firsthand the value and benefits of a true Montessori education. Your parents, staff, and students will become your strongest advocates!
A few areas that you can focus on within your own community are:
Parenting Education: Have many forms of parenting education available in your own community. Offer parenting courses, an array of readings, videos, podcasts, etc. for them to truly understand the benefits of Montessori both in the classroom and at home. Make observation a requirement for all the families in your school community. When parents see Montessori in action, they understand the full value! Make sure you have strategies to inform prospective parents as well. Word of mouth can be really impactful, so keep in contact with parents who are highly involved in your community so that they can advocate for your school. If you don't know where to start, check out the extensive collection of Montessori parenting education resources in the Montessori Thrive collection here!


Foster Student Ambassadors: Once a Montessorian, always a Montessorian! Your students are your biggest assets. Children will naturally promote your school and Montessori. Their Montessori education provided a strong foundation for the rest of their lives. Montessori education produces not only intelligent and capable children, but also great citizens and innovators. Montessori students always have a special passion and love for learning, helping, and contributing to their own communities. Create opportunities for your students to do community outreach work, volunteer, and advocate not only for your school but for Montessori as a whole. When the world sees how capable, kind, and bright Montessori children are, they will have an understanding of the value of Montessori education.


Make Your Staff Feel Valued: When people pursue a certain career path, there are many factors that they may consider. Creating an environment that is supportive, understanding, and that allows for growth can help set your school above the rest. Several private schools may not be able to offer a traditional benefits package to all employees, but there are several benefits that you can offer your staff that can be valuable and worth their time and hard work. Create a healthy and open work environment where assistants and guides can grow professionally. Show staff appreciation in team meetings and special events. If your teachers and assistants love working at your school, they can act as recruiters, ambassadors, and support. Make sure to include all the "perks" that working at your Montessori school entails in job descriptions and postings as well! People should be excited to apply to join your staff community.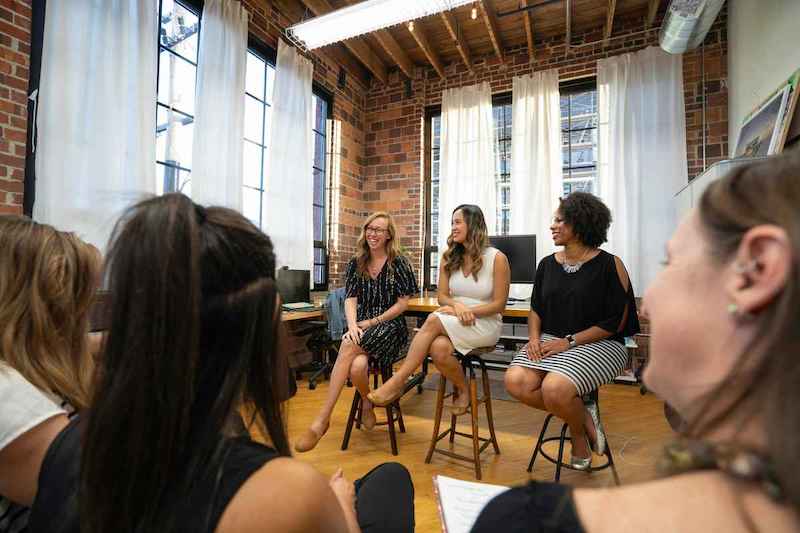 Take Steps Towards Community Outreach
If you're already taking active steps in your school community to raise Montessori awareness, then the next step is to look at your local town, city, or even state. There are several ways that you can start spreading awareness beyond your school walls. Raising awareness for anything requires persistence and perseverance. This is a process that will require effort and attention over time. 
Here are some things you can do to spread awareness outside your school walls:
Start Fostering Young Talent: Recruiting is a long process, so it is always helpful to start educating young people on Montessori as a career path. You can take several steps to inspire those within your own school community to pursue a career in Montessori upon graduation, but you can also look beyond just your school walls. Contact local high schools and colleges to see if you can participate in their career fairs. Many schools host these annually. Let people know that public education isn't the only path in early childhood learning. By showing young people the impact that Montessori learning has on children, you could inspire a whole new generation of Montessori teachers. You can work with local universities and see if you can offer internships for school credit, so that students interested in pursuing higher learning on education can dip their toes in the world of Montessori. We all know that once they do, they will fall in love and never look at traditional education the same way! The key is to support young students through their learning process so that they can be excited about the career they have to look forward to after graduation. 


Use The Power of Social Media: It is 100% free to have a YouTube channel, a Facebook page, and an Instagram account... so why not start using these platforms to raise awareness? Host Montessori education events for free on Facebook to educate local parents on the benefits of Montessori. Use a YouTube channel to host videos about your school, testimonials from past parents and students, and videos that highlight the lifetime value of Montessori learning. Get creative on Instagram and create content that young families can engage with. Post facts about Montessori, images of the beautiful work children do, and events that your school participates in. Social media can be a great tool to raise awareness! You can even use the hashtag: #montessoriawareness and we can all start building awareness for Montessori across profiles. 


Gain Recognition By Taking Advantage of Local Events: Do your research and find any local events in your city that your school should be involved in. Whether it's having a booth, volunteering, or giving a presentation, there are plenty of events that you can use to elevate the Montessori name. There is a rule in Marketing called the rule of seven. The rule of seven simply says that the prospective buyer should hear or see the marketing message at least seven times before they buy it from you. Many believe this idea is now outdated because of the amount of content the average person consumes per day... so that number is most likely even higher now. This means it is our duty as Montessorians to go out there and make sure that we are seen and recognized. Take the time to tell people about what your school is about, what you believe in, and what you do for your students and families. Imagine if, at every farmer's market, there was a tent from a local Montessori school that was selling honey that was harvested, packaged, and marketed by Montessori students... that would impress so many and make people more aware of what Montessori is really about, which is preparing children to become great citizens and participants in their own communities. That is raising awareness!


Network With Other Montessori Leaders: We are not alone in our goal to raise Montessori awareness. Montessori leaders across the country, and across the world, all have a desire to get people on board with the Montessori philosophy. We are much more likely to make a lasting impact if we work together, exchange ideas, and share advice. Luckily, technology has made it much easier for Montessori school leaders and administrators to connect and network with one another. There are several Montessori leadership groups on Facebook and LinkedIn that serve as spaces for Montessori administrators to ask each other questions and support one another. Montessori Thrive hosts one town hall a week in which Montessori administrators can come and hear from other leaders and discuss important school leadership topics. They are always free to join and you can register here. 

Time To Toot Our Own Horn!
Montessori Thrive and Nido Marketing are always working hard to help Montessori schools everywhere grow and to raise awareness for the benefits of Montessori!
When Nido Marketing launched, the main purpose was to equip Montessori schools with the right marketing tools to grow their schools. Our founders believed that Montessori was the best form of education and that every child deserved a Montessori education. Montessori schools were so great at focusing on the child first, so it was no surprise that marketing was usually the last item most schools had on their to-do list. Marketing and raising awareness go hand in hand, so naturally, we became advocates for spreading Montessori awareness worldwide. 
Here at Nido Marketing, we are always looking for an opportunity to talk to people about the benefits of Montessori.
No matter where we find ourselves, there is always a way we can turn the conversation over to Montessori. In September of 2021, Kasim Aslam, Nido Marketing's Co-Founder spoke at the Traffic & Conversion Summit in California and shared, in front of a huge audience, just how much he believed in the benefits of Montessori. So much so, that a marketing agency and online community were built in order to support schools and their leaders so that Montessori could grow for future generations. 
We Launched a Montessori Awareness Campaign!
When Nido Marketing launched the online resource collection and community for Montessori leaders called Montessori Thrive, we made a promise to put 10% of all proceeds towards raising Montessori awareness. We decided that the best people to help us do that was the students, families, and staff at Montessori schools across the country. We asked them to film themselves answering the question, "What is Montessori?". We had some amazing responses! Nido Marketing has now launched the video campaign across Facebook to target young parents out there so they can become aware of what Montessori really is! This campaign will continue to run as our goal is to raise as much awareness as possible!
We Follow Our Own Advice!
We are always looking to participate in events to meet Montessorians who share our vision. Nido Marketing and Montessori Thrive will be presenting at the AMS conference in Nashville in 2022! We cannot wait to see you all there and talk with you about how we can help your schools and work towards growing Montessori everywhere!
Nido Marketing and Montessori Thrive will keep supporting Montessori schools on their journey to raising awareness for the outstanding education that they provide.
If you are a Montessori school leader or administrator who would like to join us in raising awareness, consider joining our Facebook Group to connect with other Montessori school leaders or sign up for our online community.