How Nido Marketing's Community Development Helped Hundreds of Montessori Schools Cope With Leadership Challenges During COVID-19
Key Highlights

Leadership Development
More Than Just Marketing
Pandemic Response
Community Support
Montessori Administrative Resources 
A Look Back to March 2020
Even though March 2020 was just a little over a year ago, it feels like a lifetime ago. During the past 15 months, Montessori schools everywhere were faced with countless challenges and difficult decisions that they had not faced before. In the beginning, things were uncertain and school leaders everywhere were trying to keep up with daily COVID-19 response reports as the pandemic worsened across the nation. Schools were forced to close and re-opening dates were still uncertain. 
Montessori administrators were asked questions from staff and families that they didn't yet have the answers for. No one did.
It was clear that there was a huge need for support amongst the Montessori leadership community. Luckily, Nido Marketing stepped in to help.
The Power of Zoom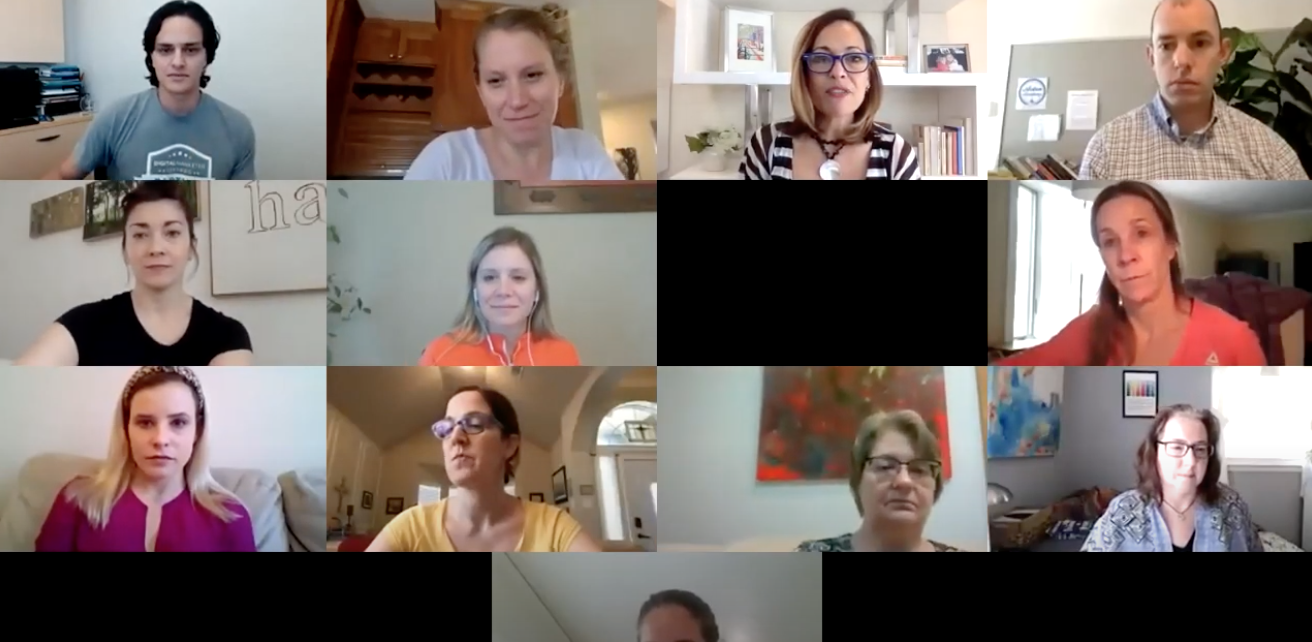 With millions of people being forced to stay home to help stop the spread of COVID-19, many have found creative ways to virtually stay connected to family, co-workers, and friends. Zoom, one of the dozens of video conferencing services, had risen to the top, thanks to intense separation measures and a profound resonance within this new social distancing culture.
Daily downloads of the Zoom app increased 30 times year-over-year and the app has been the top free app for iPhones in the United States since March 2018. Zoom reported that daily users spiked to 200 million in March of 2020, up from 10 million in December of 2019. 
Kasim Aslam, Nido Marketing's Co-Founder, saw a unique opportunity to use this software, which was becoming so popular and accessible to everyone in the Montessori community, to bring Montessori leaders together during a time of great uncertainty. Kasim launched a series of weekly Montessori Town Halls that have been taking place continuously now since the early days of COVID-19 with plans to keep going forward as a virtual space for Montessori leaders to discuss various leadership topics. These Town Halls were (and still are) completely free to join as Nido Marketing wants to make this space accessible to all Montessorians despite the resources they have available to them. 
In the beginning, these Town Halls gave Montessori Leaders an opportunity to connect, discuss, and exchange insights to COVID-19 responses. It can get lonely at the top and often times school leaders cannot simply ask their staff "what do you think we should be doing"? This was a safe space for Montessori leaders in similar positions to come together and face one of the largest challenges in their careers as Montessorians. There were several Town Halls that were planned around helping schools reopen during COVID-19, plan out their finances, communicate with families, and understand the science behind COVID-19 and how it could impact classroom spaces. 
The response was amazing, with some Montessori Town Halls seeing over 100 attendees and attracting some incredibly influential members of the Montessori community to come and share their wisdom and expertise to this unique group of leaders. Just see what some of the community members had to say about it...
"I would like to thank you for your continuing support with the Montessori community. What I have learned from Nido this summer has been paramount to our school's survival. The sense of community you have created as well as the robust amount of material provided separates you from the pack of ordinary marketing firms. Northwood Montessori School AMI is very pleased to be your client."
-Dolores Vazquez
"Knowledgeable, creative, proactive, and professional, our school community owes so much to Nido's expertise. They have helped as more than a marketing company; Nido is a thought partner, counselor, and guide to addressing the complexities of the COVID era and beyond. Thank you!"
-Mark Gustavson
"Where Nido has really knocked it out of the park is in this COVID-19 crisis: it's been incredibly tough to pivot overnight from in-person to online learning, and Nido has been there, creating community with Town Hall Meetings, sharing free materials, videos, and other resources we can adapt. I don't know how we would have bridged the gap without them, and I'm grateful for their ongoing support."
-Heidi Hewett
Building a Montessori Leadership Community Beyond COVID-19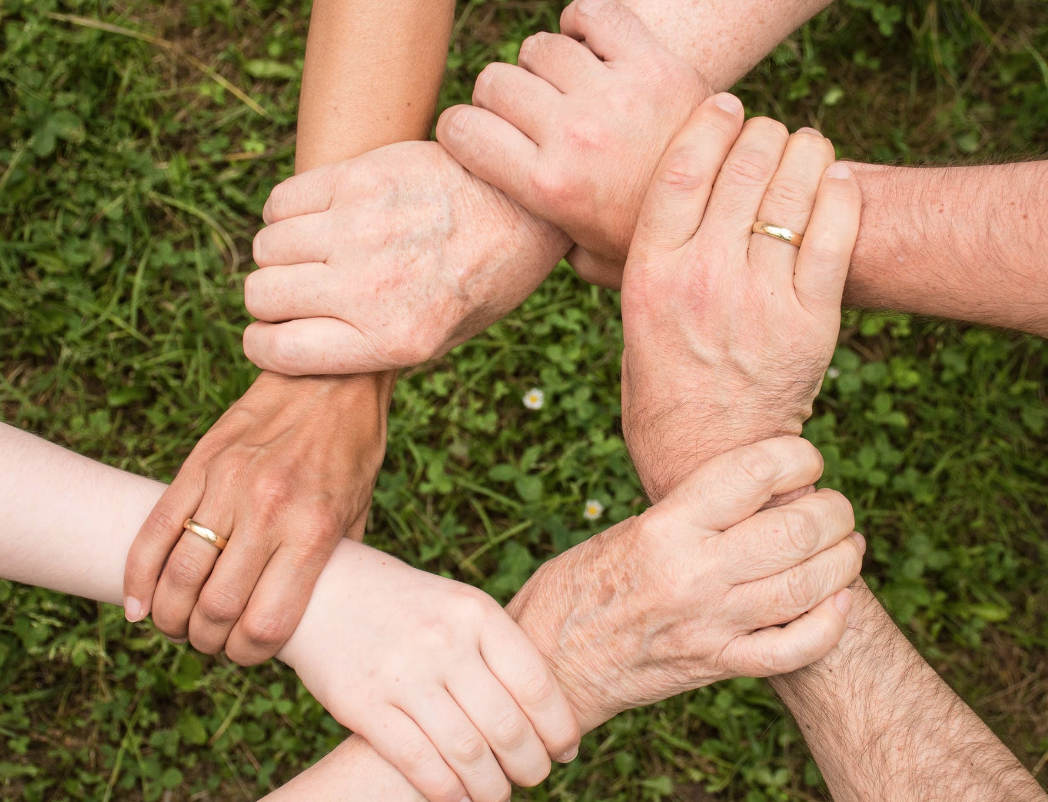 The pandemic brought many challenges to everyone over the past year, but it has shown that community can be vital to helping everyone towards a common goal. As the weeks went by and the Town Halls continued, it became clear that there were other needs in the Montessori leadership community that needed to be addressed.
Nido Marketing stepped in and contacted experts on various subjects to help Montessori leaders develop professionally and gain more tools to better serve their communities. It worked incredibly well because Montessorians are generous by nature. People were willing to come together and share resources such as handbooks, contracts, and policies from their schools to help another. Larger schools helped smaller schools, and vice versa!
Discussions became richer and the community was able to grow (we even have regular Town Hall attendees who won't miss a meeting)!
A Montessori Leadership Resource Exchange
As the months passed in 2020, the challenges with COVID-19 continued and the community kept growing and exchanging resources to help one another. It was time to create an online space for these resources to be accessed by Montessorians who needed them.
In November of 2020, Montessori Thrive was launched. Montessori Thrive is the virtual space where all of the resources created by and for the community are stored so that any member can access them whenever they need to. The Montessori resource collection is vast and ever-growing thanks to the contributions made by the community.
Montessori administrators can find a variety of resources from COVID-19 documents, Town Hall recordings, parent education tools, marketing courses and documents, and even social media tools all specifically tailored to the needs of a Montessori school.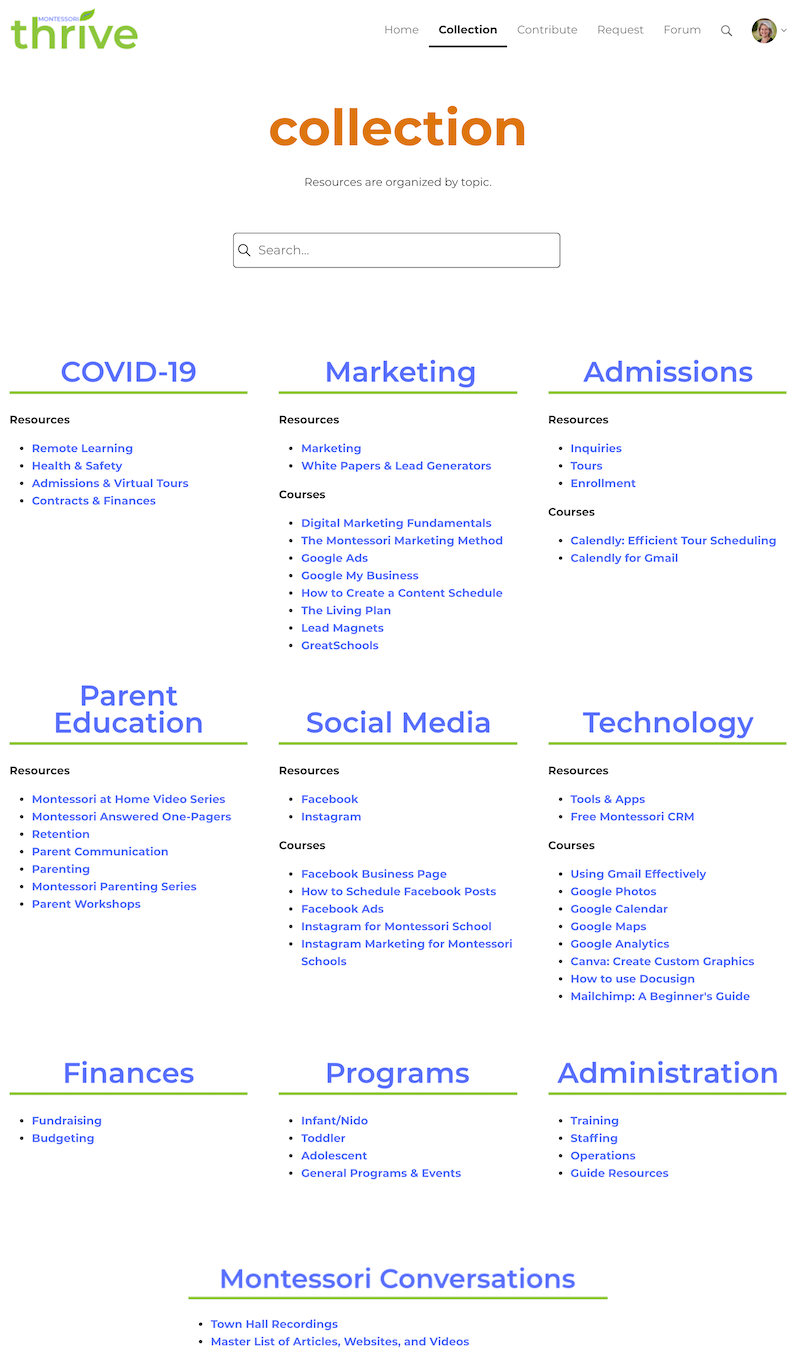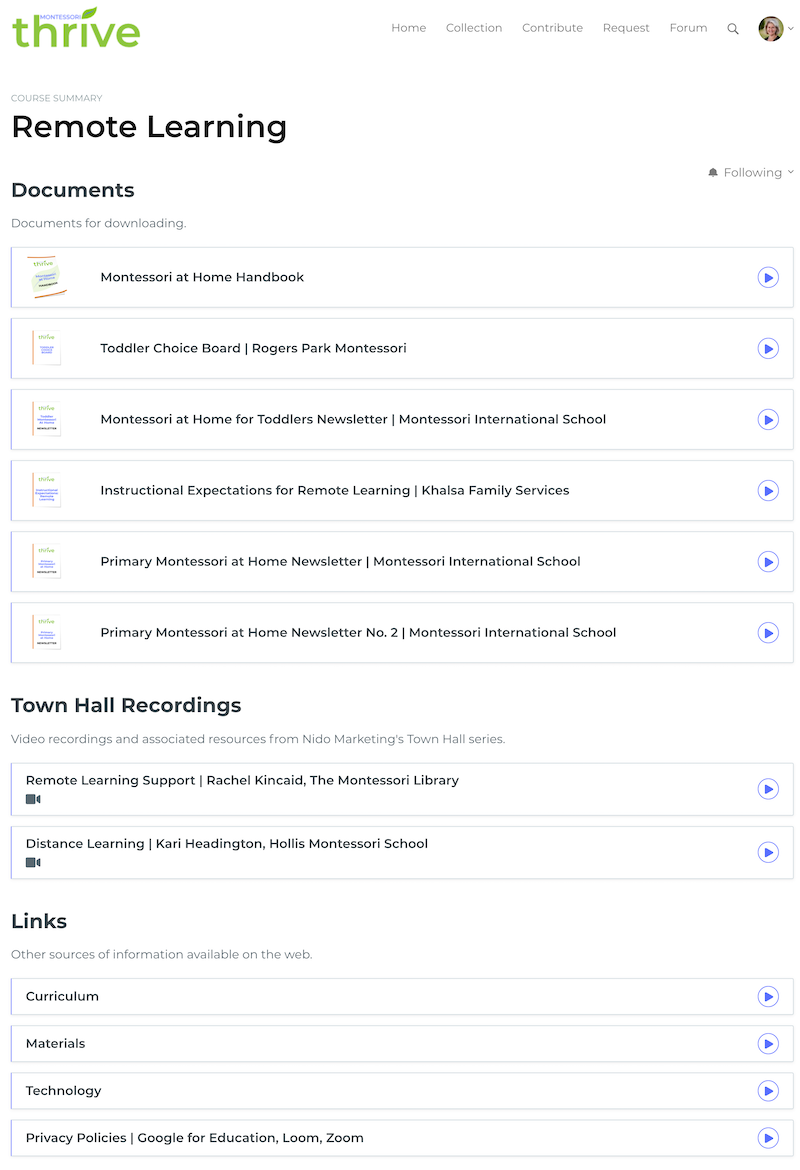 If a community member could not find a resource they needed, they could simply submit a request... and chances were that someone in the community had what they were looking for and could share it!
These resources saved Montessori administrators countless hours... time they could now spend serving their families and staff.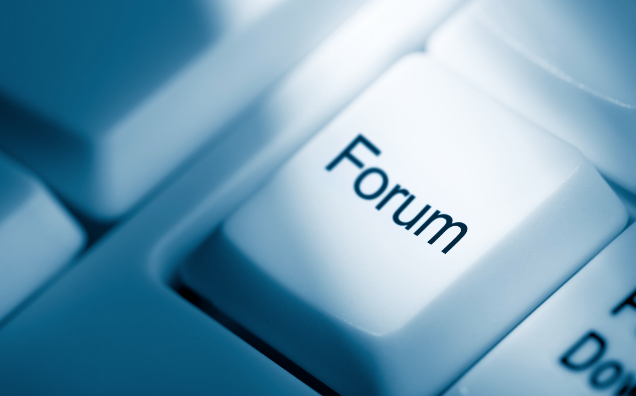 Nido Marketing also decided that one hour a week on Zoom was not enough to answer all of the questions the community might have, which is why a leadership forum was created on Montessori Thrive as well. This forum would act as a space where leaders could freely ask one another questions pertaining to running a Montessori school. There have been over 160 forum posts since launching a few months ago and every single member question has been answered! 
This forum space is far more focused and private than a Facebook group, so members are welcome to ask away and exchange all sorts of resources. It is a 100% parent free zone!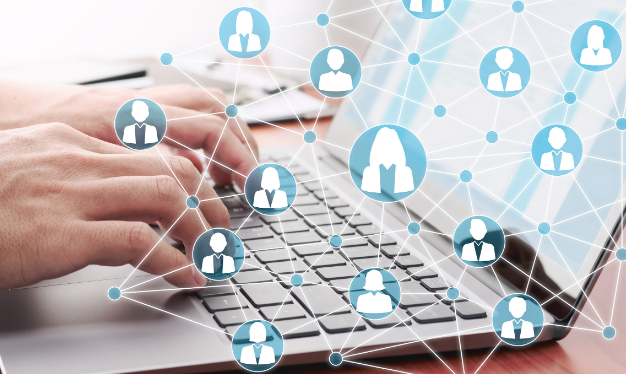 More Than Just Marketing!
We are aware that Nido Marketing is Nido Marketing, but we wanted to offer something to all schools that went one step further than our marketing expertise. While Nido Marketing continues to be a marketing agency for Montessori schools, we are also focused on providing a community of support and a collection of helpful resources to Montessorians everywhere.
What started as a response to a global pandemic resulted in a thriving online community of leadership development and Montessori resources that has helped over 100 schools! We aim to help many more!
If you are interested in joining our community, then please do! The more the merrier.
You can join our Montessori Leadership Facebook Group where we share information about our upcoming Town Halls, new resources on our member site, and exchange ideas regarding Montessori marketing and leadership. 
You are welcome to learn more about becoming a Montessori Thrive member and gaining access to our vast collection of Montessori resources.
If you want to join one of our Town Halls, you can do so for FREE. The registration link is here. Feel free to invite a fellow Montessori leader as well!