ONTRAPORT: Complete Marketing Automation for Your School
Nido Marketing was founded by Montessorians for Montessorians.
We've said it before, but it's worth repeating.
It means our primary goal is to introduce you to innovative marketing tools and proven best practices to help you attract even more new families to your school.
And, because we work exclusively with Montessori schools, we understand the unique challenges you face when it comes to finding a spare moment in your day to think about marketing.
Which brings us to the benefits of marketing automation.
Marketing automation is exactly that: a way of automating many of your everyday processes, such as scheduling tours or sending emails, to save you the time and headache of manually repeating each task.
Which begs the question…
Who better to reap the benefits of marketing automation than busy Montessorians?
Bingo.
But before you get started, you need to find the right automation tool—one that does everything you need it to do and doesn't require a degree in rocket science to figure it all out. 
Good news! We found it for you, and it's called ONTRAPORT.
What is ONTRAPORT?
ONTRAPORT is an all-in-one business automation software that allows you to plan and execute the majority of your day-to-day processes all from a single, user-friendly platform.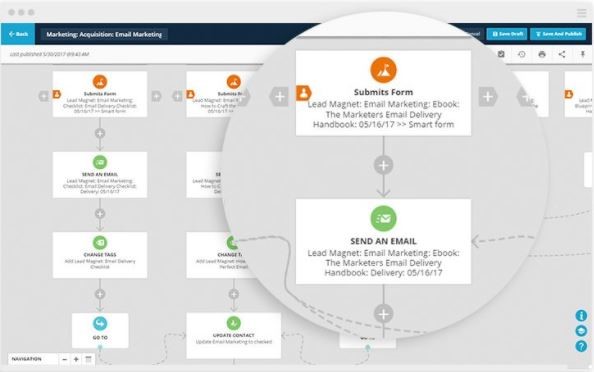 Instead of having to rely on a bunch of different tools and applications, ONTRAPORT has made it so that all of your different marketing lead sources (email sign-ups, scheduled tours, phone calls, etc.) can "talk" to each other from this one platform.
In other words, everything is right there at your fingertips, all perfectly integrated so you can get a clear view of all your data in one location.
Because the last thing you want to do is let an opportunity to follow up with a prospective parent fall through the cracks simply because you don't have the right system in place.
Sound good so far? Wait 'til you use the super simple landing page builder.
Quick refresher: landing pages are stand-alone web pages whose main purpose is to convert leads into sales—or, in the case of Montessori schools, to convert prospective families into new enrollees.
(Click here to read more about why landing pages are so important for you school.)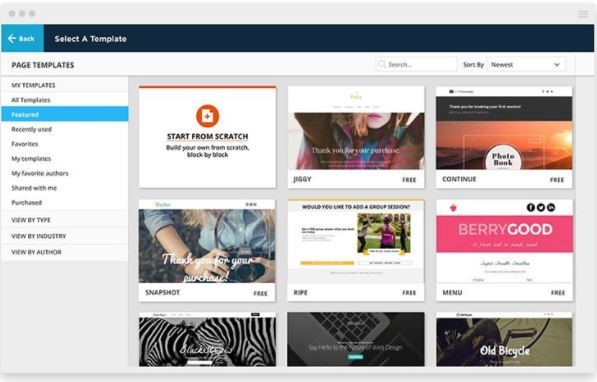 As you develop your paid advertising campaign, you will want to include visually appealing landing pages to ensure better conversion.
ONTRAPORT simplifies the whole process—from design to publishing—so you can knock out landing pages like a digital marketing expert.
Want to make things even easier?
Choose one of their already-developed templates and get to work. Once your landing page is complete, publishing it is easy, so all you have to do is sit back and let your page do its thing.
Plus, with built-in analytics, you can check in and see how your page is performing at any time so you can easily make adjustments to improve conversion.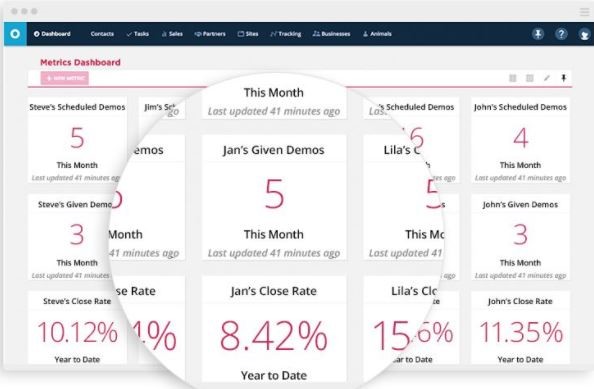 One last thing: who says you're stuck with run-of-the-mill forms?
Your Montessori school uses online forms for a lot of things: to allow parents to request information about tuition rates, sign up for tours, or even just submit general questions.
With ONTRAforms, the built-in form editor from ONTRAPORT, creating the forms you need is easier than ever.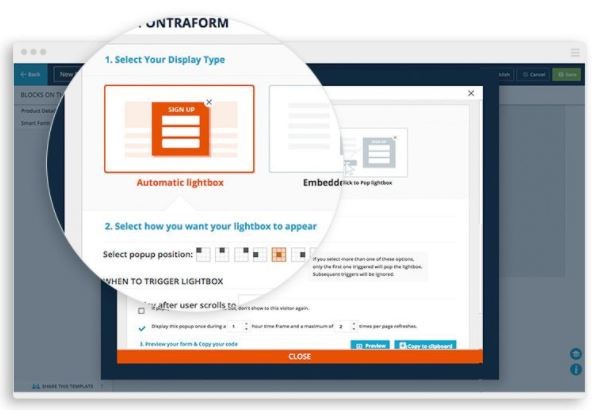 ONTRAforms lets you create and publish all types of forms to capture the data you need and automatically store it in your contact database. It also lets you design automatic thank-you pages for when someone fills out your form.
You can even streamline the process for prospective parents by pre-filling your forms with their stored data so they can opt in without all the fuss.
We love ONTRAPORT so much, we use it ourselves.
In fact, you might even say we're ONTRApros. So go ahead, ask us anything! Just email support@nidomarketing.com or look for the chat button in the lower right-hand corner of your screen.
Our digital marketing experts can show you how a tool like ONTRAPORT can revolutionize the way you manage your marketing efforts and so much more.
New to Nido Marketing? Become a member today and start a conversation with other members of the Montessori community about marketing automation or anything else you want to know more about.
Sharing your ideas and inspiration with other educators is just one of the benefits of a marketing agency made exclusively for Montessori schools.