Get Ready For Our February Parenting Series!
Some of you may not be aware that Nido Marketing launched an online community membership site, Montessori Thrive, in 2020 with the aim to support Montessori Leaders and Administrators everywhere with resources to help them grow their schools. It has been such an exciting journey to see this online community grow, the leadership resource collection expand, and many Montessori leaders find the support they need.  What became clear was that the community of leaders needed more resources for parenting education.
In 2021, Montessori Thrive started organizing parenting education webinars for parents and prospective parents from member schools. Our goal was to help school leaders carry the burden of parenting education, and to help as many parents fall in love with Montessori as possible!
Montessori Thrive partners with Montessorians, parenting coaches, and consultants to share their wisdom and tips with parents from Montessori Thrive member schools. We reach out to them, discuss requested parenting topics, and prepare everything so that all school leaders need to do is send parents in their community the link to register for the Zoom call... and it is 100% free for all prospective parents and current parents of Montessori Thrive member schools!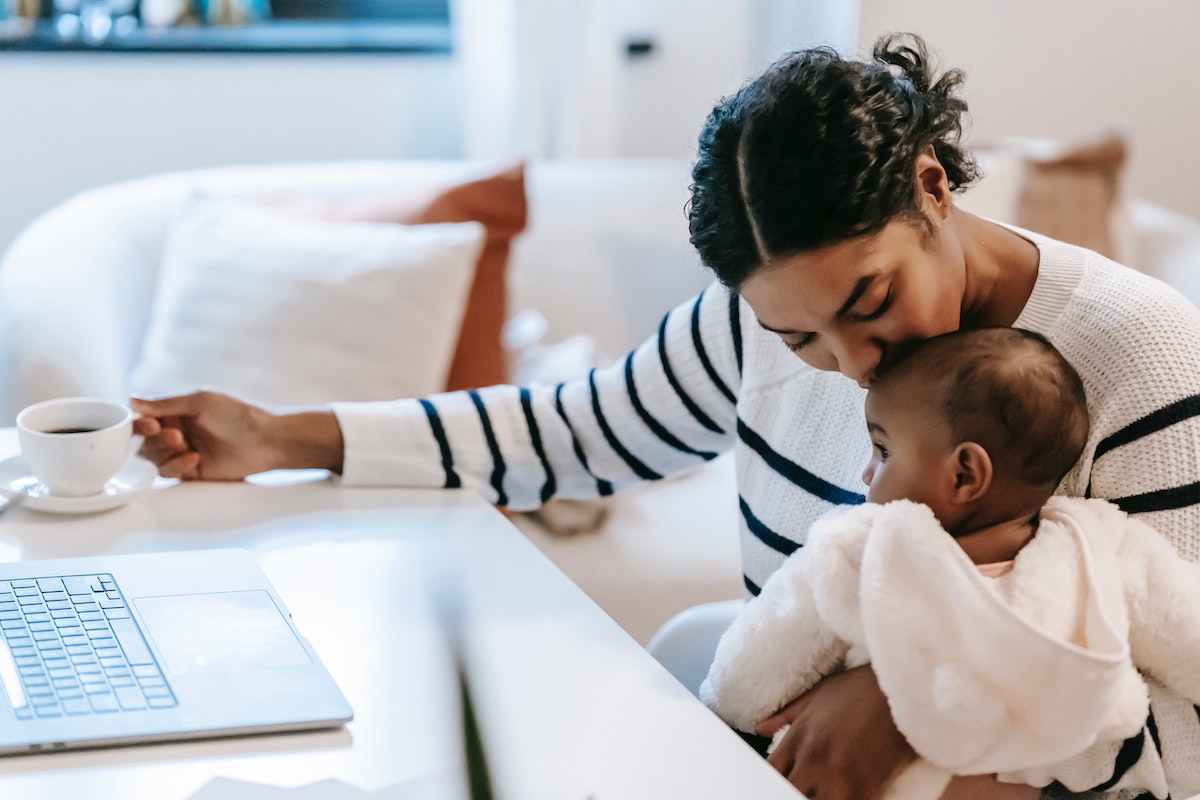 How It Works
Three times a year (every February, April, and October) Montessori Thrive hosts a month long parenting series. There is a Zoom call every Wednesday night from 8-9 p.m. EST. These calls are recorded for parents who cannot attend the live sessions and for parents to watch again if they want to refer back to what was discussed. All recordings remain in our collection forever so schools can offer them to parents as needed!
Montessori Thrive announces the speakers, topics, and registration links one month before the first webinar. We announce our lineup in our newsletters, social media profiles, and in our private forum. This gives schools time to share the information with their parent communities so that they can sign up and get ready to learn more about Montessori and parenting!
Montessori Thrive members can go to our resource collection and download a virtual flyer to email to their entire parent community with registration links and information on each speaker and topic so they can know what to anticipate!
We make it easy for school leaders and parents to get involved!
If parents cannot attend the live session, we post the recordings on our membership site so that schools can share them via email the day after the live call. All parents can learn despite their busy schedules!
What Parents Take Away
Montessori parents and prospective parents will be able learn about various parenting topics throughout the year directly from some of the most incredible Montessorians in the field... for free! All they need is a computer or phone and a Zoom account.
They can tune in with their cameras on or off, they can simply listen, or they can participate and ask questions! Our presenters prepare a presentation or lecture so that parents can take away some parenting tips and philosophies that they can apply to their own lives.
How Leaders Are Supported
Running a school is a constant juggling act! Our objective is to take one task off the list for school leaders and for guides who are feeling burnt out. With our virtual parenting series, administrators can offer our webinars as a parenting education resource to their families. This means less planning for member schools and more quality Montessori parenting support for the parent communities of Thrive!
Our process is easy if you're a leader! Simply keep an eye out for our newsletters and share our virtual flyers with your parents before every webinar series! Then your parent community can register and join the calls. 
Montessori Thrive builds each series around the requests of our member schools, so if there ever is a topic or speaker you'd like to hear, please place a request in the forum! We always take suggestions and requests into consideration. 
Our Parenting Series in February
We are just a few short weeks away from our first 2022 parenting webinar series! We are looking forward to seeing several parents and families across our wide community of several member schools.
We are going to be hearing from four incredible Montessorians who will each cover a requested topic! There is something for every parent across several different age groups in this series.
If you are already a Montessori Thrive member, you can download our virtual registration flyer to send to your families to get them involved!
If you are not already a member, you can learn more about this event and membership in our community!
Here is what your parent community will be learning about in February!
Wednesday, February 2, 2022
How Much Independence Does Your Adolescent Actually Need?
Susan Holmes Glazier
This webinar will be most appropriate for parents of adolescents, but all parents are welcome!
In this webinar, Susan Holmes Glazier will be discussing adolescent parenting. From freedom, to language, to needs: what is best for your growing teen? Susan holds an AMI Elementary diploma from Washington Montessori Institute and an AMI adolescent certificate. She received her BS and MS in Natural Resources from the University of Michigan and the University of Vermont and her MEd in Montessori education from Loyola University Maryland. She has been on the faculty of the AMI Orientation to Adolescence for many years and has spoken at national Montessori conferences. Prior to joining Hollis Montessori School, Susan taught at Hershey Montessori's Adolescent Program, was the Director of the Mountain Laurel Montessori Jr. High School, and was the founding Adolescent Guide at The Children's House Montessori in Northern Michigan. Susan was a Montessori child from age 2 - 5th grade. Susan loves hiking, gardening, being outdoors, singing, playing guitar and fiddle, and making pottery.
Wednesday, February 9, 2022
Montessori For Every Family: A Practical Parenting Guide
Lorna McGrath and Tim Seldin
This webinar will be appropriate for parents of all age groups!
Implementing Montessori in the home can be much easier than you think! Lorna McGrath and Tim Seldin share the practical ways that you can bring Montessori into your homes! Tim is the President of the Montessori Foundation and Chair of the International Montessori Council. He is a co-founder of the Center for Guided Montessori Studies and Co-Director of its Montessori School Leadership Certification Program. His more than forty years of experience in Montessori education includes twenty-two years as Headmaster of the Barrie School in Silver Spring, Maryland, which was his own alma mater from age two through high school graduation. Lorna McGrath, MEd, is Director of IMC School Accreditation, Program Director of the Montessori Family Alliance, and Senior Consultant of The Montessori Foundation. Lorna has 41 years of experience in the field of education, teaching children from 18 months through 6 years old and from 12 through 18 years old in both public schools and independent Montessori schools. Lorna is a Montessori teacher educator, conference presenter, and school consultant. Together, they recently published a book called Montessori For Every Family, now available for purchase on Amazon!
Wednesday, February 16, 2022
During These Turbulent Times What is the One Thing a Child Needs to Know?
Charlotte Cushman
This webinar will be appropriate for parents of all age groups as it focuses on parenting during the pandemic and how you can be supportive!
In this webinar, Charlotte Cushman will be sharing the key to supporting your child through hard times. Charlotte is a retired Montessori teacher with over 40 years of experience. She took her AMI Montessori training at the Montessori Training Center, Palo Alto, California from Lena Wikramaratne (a colleague and friend of Maria Montessori). After teaching at other Montessori schools, in 1985 she and her best friend Carol Landkamer, started their own school, Independence Montessori. When Carol retired, Charlotte joined her husband's school, which he had started a few years prior, Minnesota Renaissance School. She has also authored a children's book, "Your Life Belongs to You", the story that she told her students throughout the years on the founding of the United States.
Wednesday, February 23, 2022
How To Really Know Your Child: Observation and Transformation for Preschool Parents
Claudia Mann
This webinar will be most appropriate for parents of primary-aged children, but all parents are welcome to join!
In this session, Montessorian Claudia Mann will be sharing her tips on how to observe your Primary aged child with purpose and intention so that you can support their developmental needs! For more than 30 years, Claudia Mann has lived the "Montessori Way." Starting as her son's school's music teacher, she grew into the classroom full time, first as an assistant and then as a certified lead guide. She grew, in time, to become a trainer of teachers, a school founder, and Head of School for both her own program and those owned by others.Along the way, she and her husband developed many classroom materials, including their popular books to accompany the Time Line of Life: The Young Paleontologist's Collection, which includes fossil and rock specimens to accompany the geologic eras and periods. Throughout her life as a Montessorian, Claudia has found each aspect of the journey to provide opportunities for sharing the joy that Montessori education brings to the lives of those touched by its wisdom.
We look forward to seeing your communities take part in our webinar series and learning from some incredible people in Montessori!
If you have any questions about how you can get involved, please feel free to comment below.
We will continue to share updates on our Forum and Facebook Group!