Why Every Montessori School Should Take Advantage of Google Apps (aka G Suite)
Sometimes it seems like we throw a lot at you.
How to create this, how to use that, why you should always be doing this.
At times it can feel overwhelming (especially considering digital marketing isn't your first language) but we promise there is a method to our madness.
While there are plenty of marketing solutions out there that might help your Montessori school shine online, our goal at Nido Marketing is to provide the solutions we know will help you.
And we know because we've done the research.
In fact, we use many of these solutions for our own processes, so when we recommend using this app or that service, it's because we want to help you reach your goal of more tours scheduled, more students enrolled, and more happy, thriving Montessori families.
So, let's get down to it! Today we're taking a crash course in Google Apps.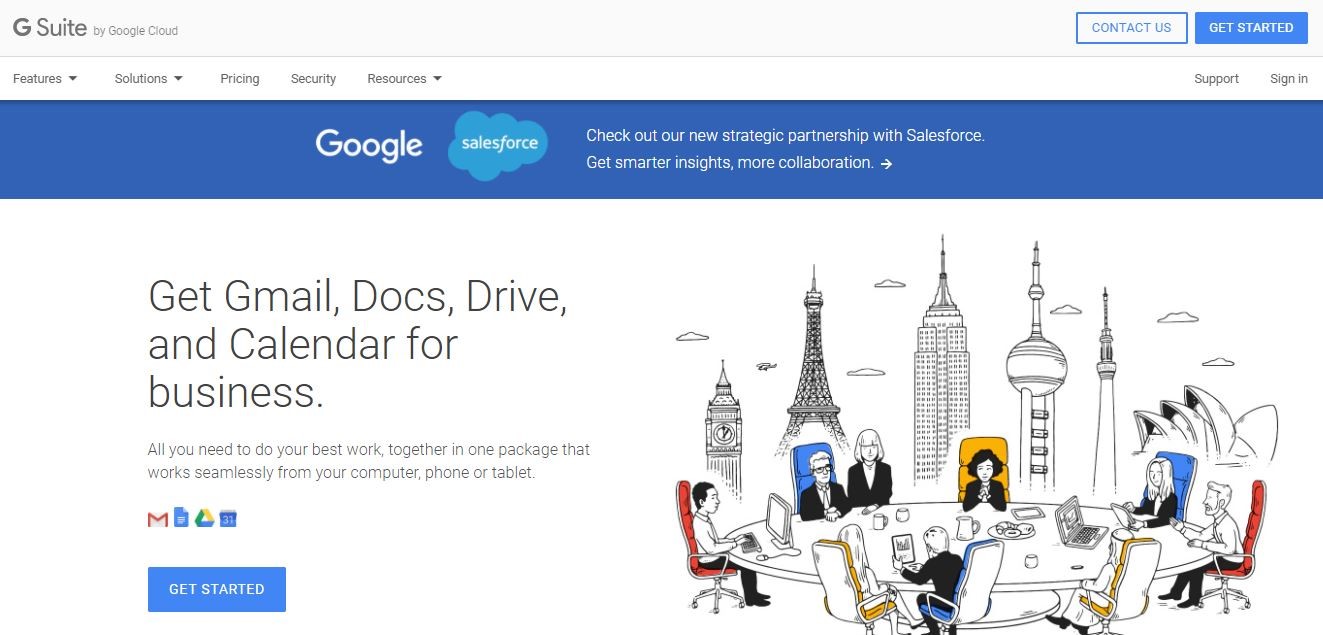 First things first, you will hear it called different things by different people: Google Apps, Google Apps for Business, G Suite, or even just Gmail.
But take our word for it: Google Apps is way more than just Gmail.
For about five bucks a month (and with the benefit of 24/7 live support) you can have access to a comprehensive suite of time-saving tools that integrate seamlessly with one another and are super easy to use, which is why we recommend that every Montessori school take advantage of Google Apps.
Let's start with Google Calendar.
Google makes it simple to create and share multiple calendars with your staff and parents so you can spend more time focusing on the day-to-day needs of your school.
Google Calendar is linked to your existing Google account and is a great way to share your school's public calendar right on your website.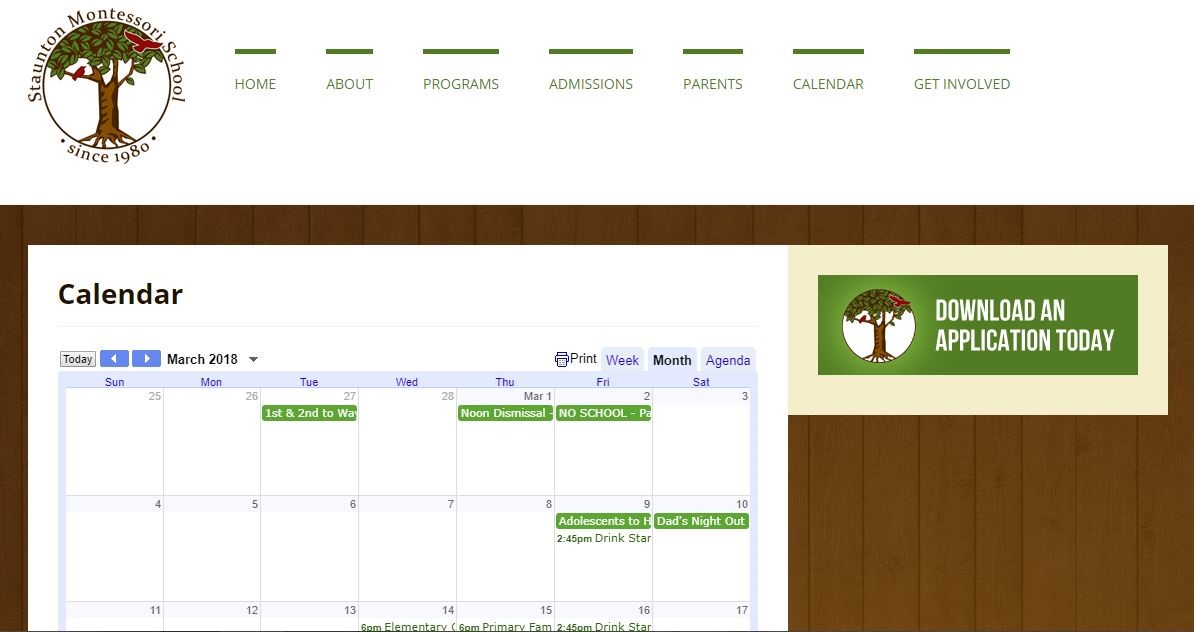 You can also create internal calendars only you and your employees can see.
Layered viewing allows you to easily check staff availability before scheduling meetings and events, so you never have to worry about coordinating with each person individually.
What else can you do with Google Calendar? Send meeting invites, import and export events, set reminders, manage notifications, and the list goes on.
Check out the Get Started with Google Calendar page in Google's Learning Center to find out more.
Starting using custom emails for your Montessori school.
Most people are familiar with plain old Gmail, but did you know Google Apps lets businesses create customized email addresses featuring their domain name?
Not only can you make an email address for every member of your Montessori school staff (e.g., jane.smith@sunshinemontessori.com), but you can also create group mailing lists such as information@sunshinemontessori.com.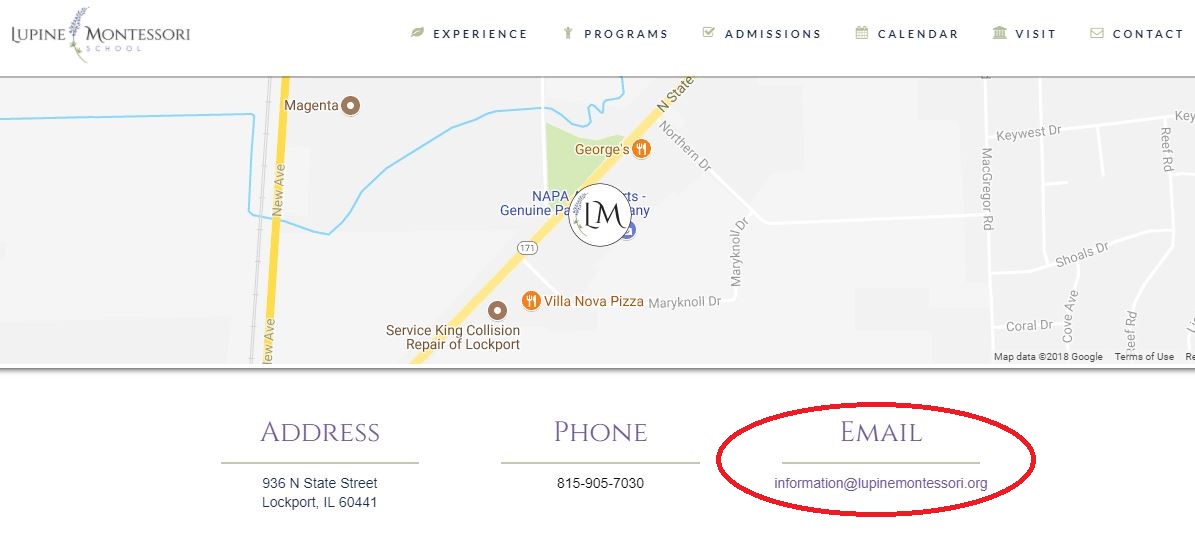 Why is a customized email address important?
Emails branded with your school's name create continuity and add a level of professionalism that helps you build trust with potential parents.
Plus, with the business version of Gmail you get twice the storage of personal Gmail—which adds up to a ton of storage—and it's really easy to migrate your existing email if you're using another service (such as Microsoft Outlook).
Create, save and share files in one secure location with Google Drive.
Using Google Drive for your Montessori school just makes sense.
For one thing, it's place to store all of your documents (and even access them offline).
Staff forms, student admission forms, policies and procedures, permission slips, classroom materials—all in one place and all easily accessible from any computer or mobile device.
Google Drive lets you organize files by team for easy back-and-forth sharing. This is great for busy Montessorians and really helpful if your school has more than one location.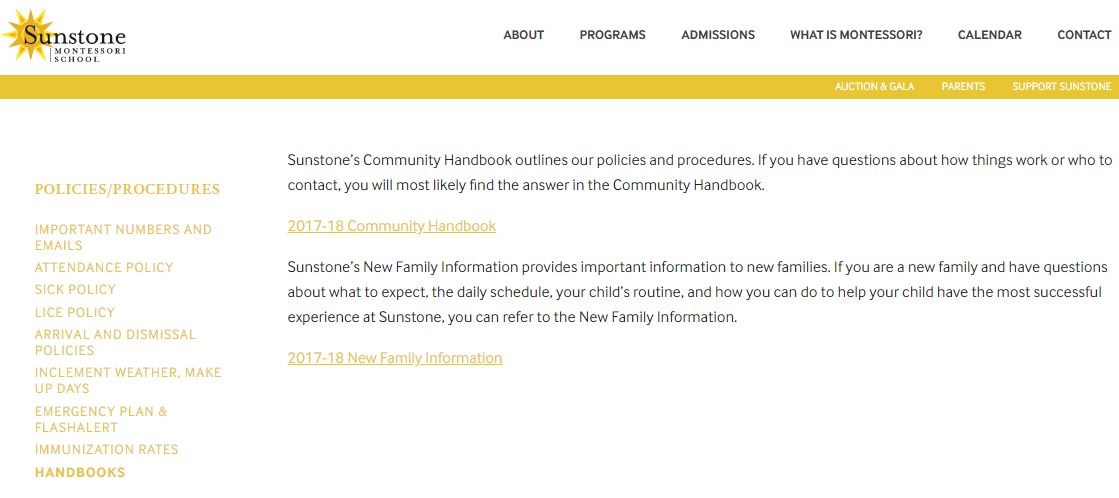 But are your files safe? Absolutely.
Because Google Apps is hosted in the cloud, you never have to worry about sensitive information being hacked.
(Cloud computing simply means storing and accessing data over the internet instead of on a physical hard drive.)
Data store in the cloud is inaccessible to those without the right login, which means your files are better protected against a security breach.
And, because data stored on a physical device can be lost or stolen, cloud storage provides peace of mind that you won't lose your files in the event of an unexpected disaster.
All pretty smart, right? You can learn more about Google Drive here.
Google Apps for your Montessori school just makes sense.
Really this is just the tip of the iceberg; we could go on and on about Google Apps and how it benefits busy Montessorians, but hey—we know you're busy.
Check it out the next time you have a free minute or two, and contact Nido Marketing if you have any questions.
As the only digital marketing agency created by a Montessori educator to benefit other Montessori schools, we know all about the latest tools, services, and solutions to help you increase your online presence and boost enrollment.
Join our online community today for free and collaborate with other Montessorians to find out what's working for them, and be sure to take part in our virtual "Office Hours" sessions for answers to any and all questions about your school's marketing efforts.
Once you get to know us, you can choose one of our paid membership levels for exclusive access to a full library of online courses plus live webinars, content templates, stock photos, and other essential resources.
We look forward to helping your Montessori school shine online!