Content Planning Part Two: Creating a Topic List and Schedule
Content marketing and successful Montessori schools go hand-in-hand.
Taking the time to create and publish content that provides real value to your audience brings you one step closer to achieving key goals such as attracting more new families, increasing enrollment, and expanding the reach of your school.
But there's a catch.
Sporadically posting content, no matter how valuable it may be, actually works against your goals, which is why it's important to have a consistent content marketing strategy relevant to your audience and their unique needs.
Fortunately, this problem is easily solved by creating a content calendar to plan out your content for the year ahead.
To refresh your memory, content marketing refers to creating, publishing, and distributing content for an audience. That content is anything that can be read, seen, or watched: blogs, infographics, videos, social media posts, whitepapers, and so on.
When creating your Montessori school content calendar, you will need to first take the time to define your audience and your goals. Once you've done that, the real fun begins.
Start with a good brainstorming session and make a list of all possible topics for the year ahead.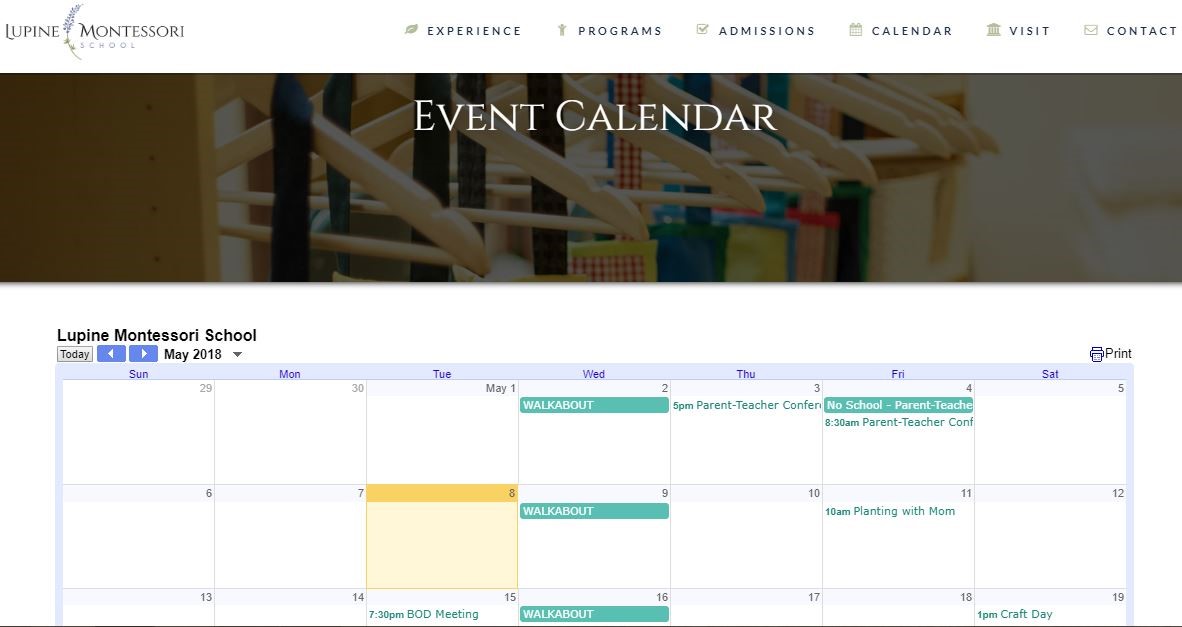 Hint: your academic calendar is a great place to start. Make a note of all upcoming events and think about whether or not they might be good content topics.
Even little things like your winter break may be content worthy; how about a blog post about things parents can do with their kids over the holiday season to keep the Montessori Method alive?
Mirroring your academic calendar will keep your content relevant to your audience and touch on things that will be of interest to them from one season to the next.
Next, think back to your target audience and goals.
Who are the families you are trying to reach? What are some of the questions they have or the challenges they are facing?
This is a great jumping-off point for creating content that meets the needs of current and prospective families.
You can also think about content that has performed well in the past and consider expanding on it to increase its benefit for parents and families.
Finally, think about any gaps you may have in your current content.
Are there topics you know would be of value but you just haven't had a chance to focus on yet? Can any of those topics be related to a solution provided by your school or one of your programs?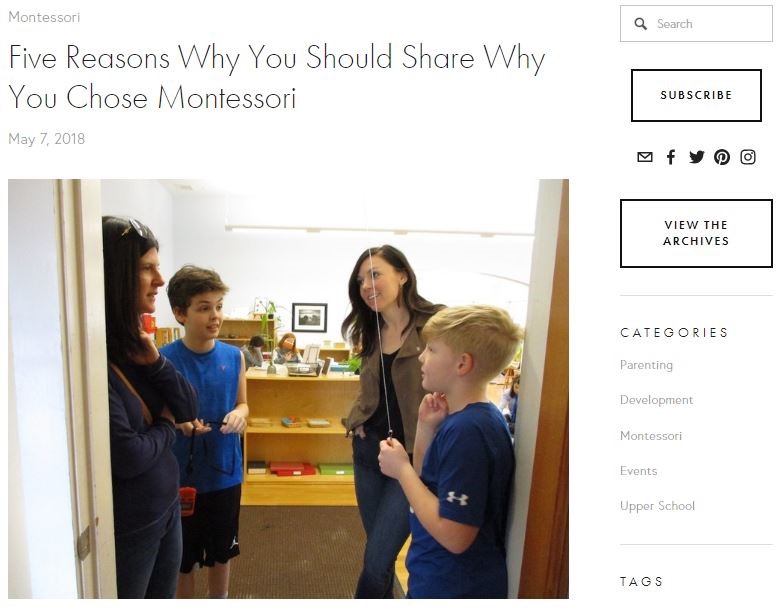 Maybe your Montessori school is launching a new program this year and you want to get the word out. Talk about a great way to use content marketing!
Once you've made your topic list, get ready to narrow it down.
You're aiming for 12 really good topics—one for each month.
When you've decided on those topics, the next step is determining how best to bring them to life (e.g., as a blog, a social post, a video).
Then, it's just a simple matter of scheduling your content so everything moves smoothly through the planning, writing, and publishing phases.
Your content schedule is almost complete!
One last thing to remember: Content creation should always take place a month ahead of when it will be published. So, a blog that will be published on your website in November should be written and scheduled in October.
In other words, it's one thing to create your topic list, but another to plan ahead for your publication dates so you don't find yourself scrambling at the end of the month.
We recommend researching, outlining, writing and editing the piece of content during the first week of each month. During the second week, you can finalize and schedule that content to post the following month.
Planning ahead helps you stick to your topic list and stay on target.
You took the time to come up with some great topics, so why risk anything falling through the cracks?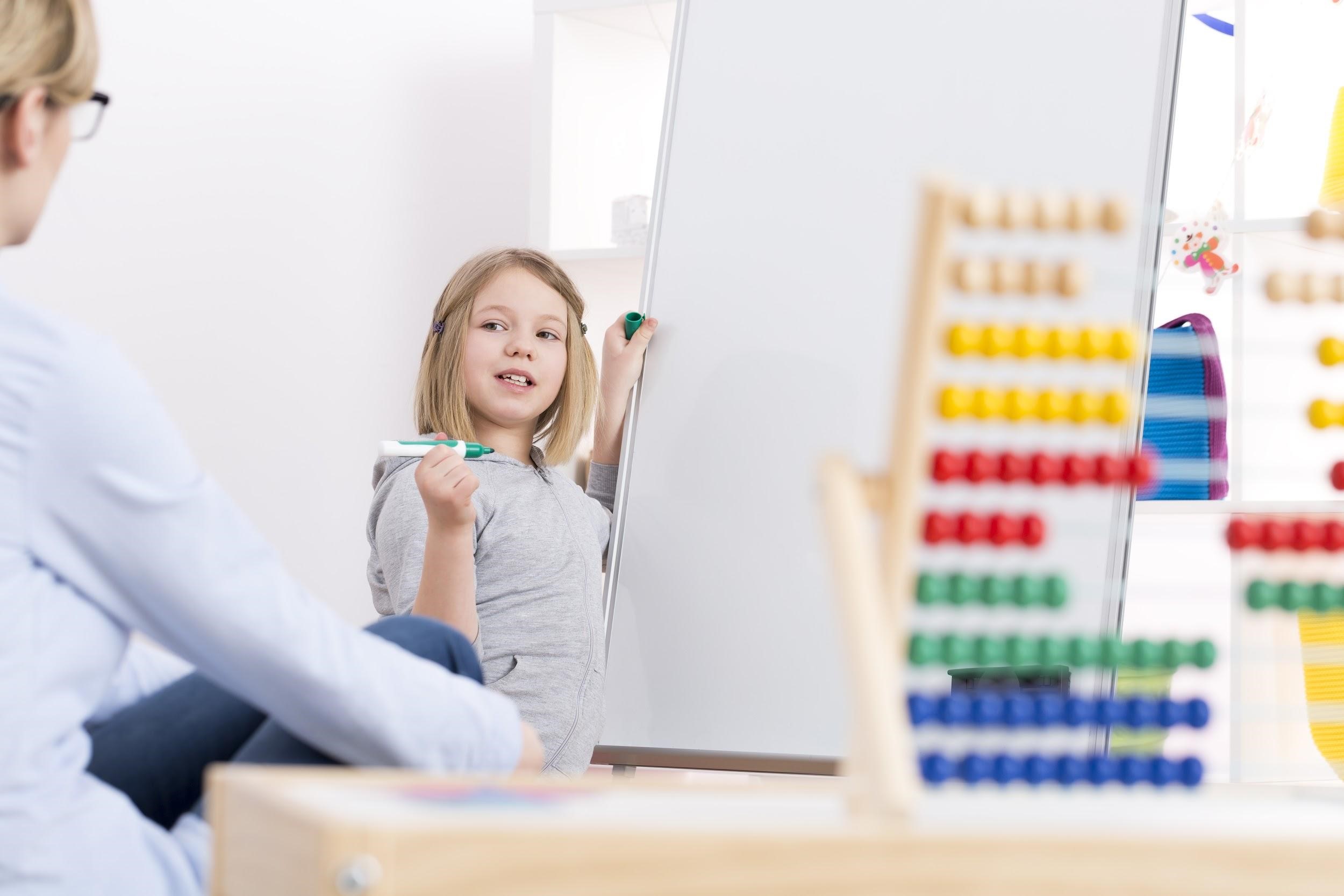 A well-organized content calendar saves you more than a few headaches by letting you know exactly what's needed and when. And that frees up more of your time to focus on growing your Montessori school and hitting even more of your goals.
Questions about your content marketing strategy? Give us a shout!
Nido Marketing is unique in that we focus solely on helping Montessori schools grow and shine online through the power of digital marketing.
We are constantly honing our skills to help our members create valuable and engaging content that positions them as thought leaders in the Montessori community, and we look forward to helping your school stand out as one of those thought leaders.
Nido Marketing can even help with blogs, social posts, and other types of content if you simply don't have the time to write it.
Click here to learn more about our different membership levels and benefits, and be sure to join our free online community to connect with your peers to see how they're using content marketing to boost their online presence.