Finding New Ways to Build Your School's Reputation: Navigating Google's Ban on Reviews
As a Montessori school administrator, you know how important it is to build a strong reputation for your school. One of the best ways to do this is by encouraging parents to leave online reviews and ratings of your school.
However, with Google no longer allowing reviews of schools on their platform, it can be difficult to know where to focus your efforts. In this article, we'll outline the top places schools should have accounts for online reviews and why.

Why did Google ban reviews for schools?
In the past, Google Business Profiles allowed individuals to leave reviews about schools. However, in recent years, Google has made the decision to disallow reviews of educational institutions on their platform. This change was made to protect the privacy and safety of students and staff.
Schools are unique in that they have a large number of children in attendance, making them particularly vulnerable to online harassment and inappropriate behavior. By disallowing reviews on Google Business Profiles, the platform is helping to prevent potential harm that could come from malicious or inappropriate reviews.
Another reason for the change is to prevent fake or misleading reviews. Unfortunately, fake reviews are a common problem on many online platforms, including Google. By disallowing reviews of schools, Google is able to prevent malicious or fake reviews from skewing a school's reputation.
What does this mean for your school? 
While the decision by Google to disallow reviews of schools on their platform may be frustrating, there are still many ways to gather feedback from parents. By encouraging reviews on alternative sites and responding to feedback, schools can improve their online reputation and provide a better experience for parents and students alike.
Should I still claim my school's Google Business Profile?
Definitely yes! It's still very important to claim your Google Business Profile and keep it current, even if parents are unable to leave reviews there directly. Not only is it instrumental in helping your site perform well on searches, Google will consolidate reviews from these other sites to display on your profile.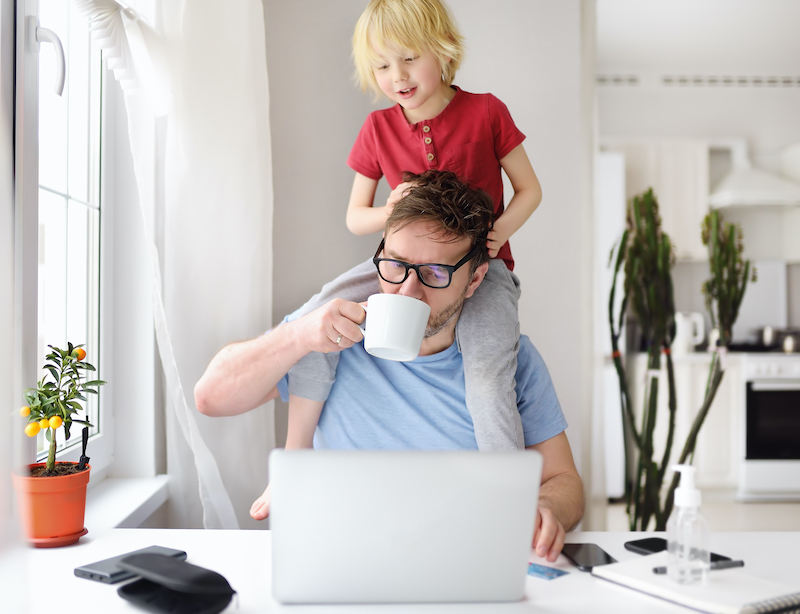 Where can parents leave a review online now?
Here are some good places for parents to leave reviews online for your school. Most of these sites offer a free membership so that you can create and/or add to the details about your school. Some sites will list your school anyway, so it's a good idea to claim your listing to ensure that they are providing the correct information about your school.
GreatSchools is a widely recognized and respected website that provides ratings, reviews, and other data on public, private, and charter schools across the United States. By encouraging parents to leave reviews on this platform, you can build a strong reputation and attract new families to your school.
Niche is another popular review website that provides detailed profiles on over 120,000 schools, including reviews from parents, students, and teachers. They also offer rankings and ratings for schools based on various criteria, including academics, diversity, and safety.
Facebook is a powerful tool for building relationships and connecting with your community. By creating a Facebook page for your school, you can encourage parents to leave reviews and ratings, as well as engage with your community through regular posts and updates.
For parents looking for information on private schools, this review website is specifically focused on just that. This website offers reviews and ratings from parents, students, and alumni, as well as detailed information on admissions, academics, and extracurricular activities.
Winnie is a website for parents to find childcare, preschools, and after-school care in their area. If your school offers Infant, Toddler, or Primary programs, or after-school programs, this may be a good site to gather reviews for your Montessori school. Requests for information about your school will be forwarded directly to you.
Local directories and review sites
Depending on your location, there may be local directories and review sites that offer information on schools in your area. Additionally, local parenting blogs and websites may offer recommendations and reviews of schools in your area.
Don't forget your own website!
You can encourage parents to provide feedback in person through parent-teacher conferences, online surveys, or suggestion boxes. These reviews can be posted on your website.


Reviews are still very important!
While Google may no longer allow reviews of schools on their platform, there are still plenty of other places to encourage parents to leave online reviews. By creating accounts on these platforms and actively engaging with your community, you can build a strong reputation and attract new families to your school. Remember to always respond to feedback, both positive and negative, and use it as an opportunity to improve your school's offerings and build a stronger relationship with your community.