A Year of Resilience Pays Off for Acton Academy of Washington, DC
About Acton Academy of Washington, DC
"The mission of Acton Academy of Washington, DC is to guide each child on a journey to discover a calling and change the world."
Acton Academy of Washington, DC is a school that guides each child on a journey to discover a calling and change the world. The school is an independent affiliate of Acton Academy, founded in 2009 in Austin, Texas. Acton Academy of Washington, DC opened their doors in September of 2018. The Acton network includes over 100 "learner-driven" schools across the United States and around the world. They offer a variety of programs:
Acton Montessori (ages 3-6) offers an authentic Montessori curriculum in a nurturing home-away-from-home environment.
Acton Elementary (grades 1-6) is Montessori reimagined for the 21st century, combining individualized learning with Socratic discussions and real-world projects. In Acton elementary, children begin their journey to discover a calling and change the world.
Acton also has a mission to start expanding their programs beginning in 2021. They are planning to add a grade per year to build Acton Middle and High School programs. They certainly have a bright future ahead of them! 
Before Joining Nido Marketing
The Nido Marketing team was thrilled to welcome Acton Academy as a Fourth Plane member in July of 2018. Acton was a new school preparing to open their doors for the first time later that September. When the co-founders of Acton, Nicole and David, reached out to Nido Marketing, they were seeking help with Google Ads and Facebook Ads management. They wanted guidance when it came to attracting the right families to their Montessori program, who would also be interested in growing their program from Elementary and beyond. 
It was clear to Nido Marketing that Acton Academy had a vision to grow their school by enrolling more children and making sure that the families they attracted were aligned with their overall mission to expand their programs into Middle and High School programs as well. This was a job that required both marketing expertise and a knowledge of the Montessori landscape. Nido Marketing was excited to venture out on this new journey, full of opportunities for a school that would be opening for the first time.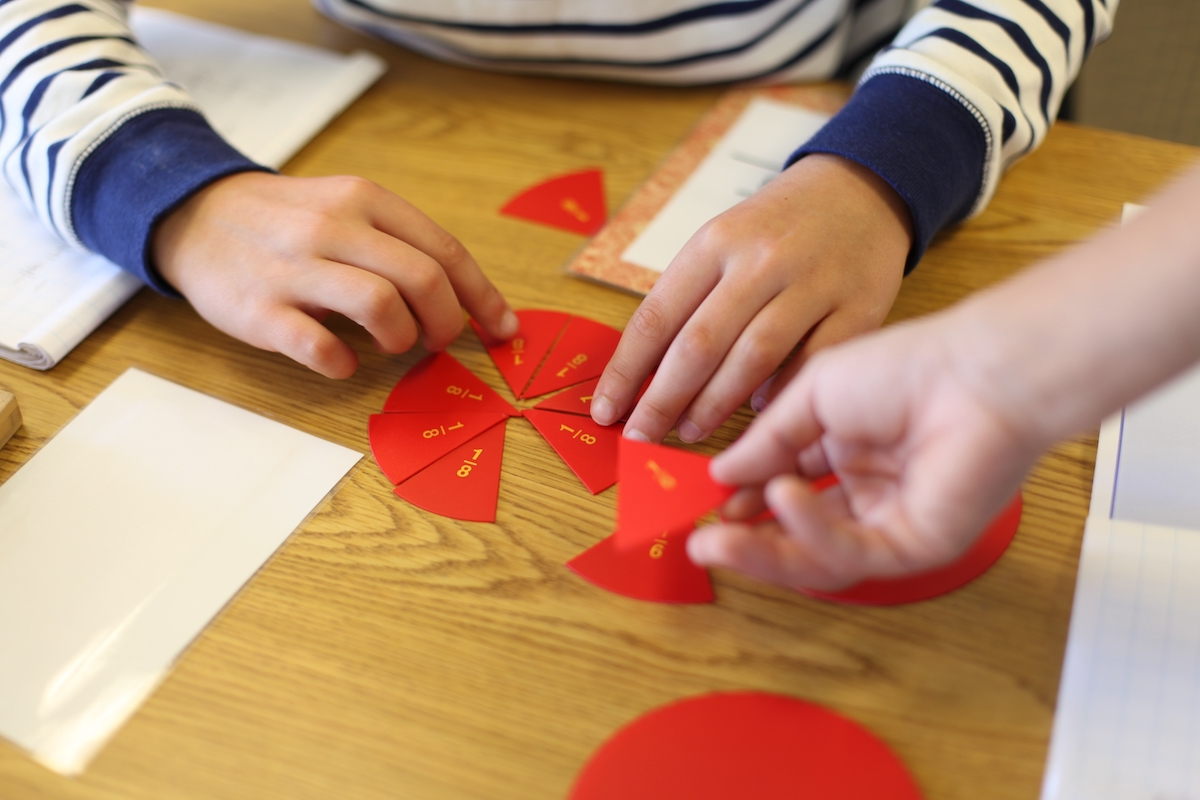 A Partnership Through Thick and Thin
From the start, Nido Marketing dove right into what they do best: managing ad campaigns!
With Nido Marketing's expertise, Acton Academy saw a steady rise in enrollment from the month they started their partnership with Nido. Growth was slow yet deliberate and Acton was striding towards success in growing their school.
While Nido focused on what they do best, Nicole and David were able to focus on their school community, their staff, and of course, ensuring that they were delivering the highest quality Montessori education to their students.  
... Then COVID-19 Happened
2020 was a hard year for all schools. With closures and fear of illness from the pandemic, schools worldwide were struggling to keep students enrolled. This was a time for perseverance and resilience and Acton Academy certainly displayed that during the hardest months. 
When Acton started their academic school year, they were in a really tough spot with only 13 children enrolled in their Montessori program. There was a moment when they even considered shutting down the program. 
Instead, they gave themselves a goal of 16 children by December 31st... and they made it! From there, they were able to keep pushing forward and reach full capacity of 22 children by the first week of April 2021 for their 3-6 program.
... Now they have a waitlist!
For the first time since opening their doors nearly three years ago, Acton Academy has achieved the ultimate goal; starting a waitlist with promise to grow their program even further! They now have a total of 22 children in their 3-6 program and 17 in their Elementary program for a total of 39 students!
With the help of Nido Marketing, Nicole and David were able to focus on acquiring mission-appropriate families by:
A solid Google Ads campaign backed by the marketing power of Solutions 8, with consistent monthly ad spend.
A strong Facebook presence through Facebook Ad management that targeted the right leads.
Website and landing page analysis and improvement for search engine optimization with consistent tracking.
Having the right marketing "know-how" for the Montessori landscape that ultimately allowed them to grow their school, target the right families, and achieve their enrollment goals.
Develop new ways to capture leads such as virtual tours and gated tuition.
A Story of Resilience
Ultimately, it was trust in the process that helped Acton Academy. Acton never gave up, even when times were rough and enrollment was at an all-time low due to a global health crisis. Ads continued to run and community growth continued to be a huge point of focus for the school's staff and the Nido Marketing team. 
"Consider Nido Marketing and Google Ads a long-term investment with long-term returns. Given the long lead cycles for enrollment, the seasonality of admissions, and the complexity involved for each family's decision to enroll at your school, Nido and Google Ads is not a quick fix. Instead, think of Nido's services as an upgrade to your entire marketing and sales process, as you learn and refine and upgrade, bit by bit. We approached the process with a beginner's mindset, asked lots of questions, paid attention to the details, and invested time and effort. Now, with our school full and starting a waitlist, all the hard work has paid off and will continue to pay off for years to come."
- David Kirby, Co-Founder of Acton Academy of Washington, DC
Acton Academy of Washington, DC continues to use Nido Marketing as their trusted resource and guide as they continue to grow their community and programs. Nido Marketing is proud to partner with a school that values relationships as much as we do. Nido Marketing is fortunate to partner with many schools like Acton Academy - willing to persevere through the hardest of times - making it all the more rewarding when these incredible schools reach their goals. 
Are you looking for ways to find the right families and grow your admissions? We're here to help! Schedule a free consultation and we can discuss your school and chart a path forward.