Investing in Professional Photography and Graphic Design
First Impressions Matter

Imagine a prospective parent who is researching Montessori schools for her child.
She visits a school's website that has programs for her child, but the school's logo is fuzzy and poorly designed, the colors on the website don't match, the layout is confusing, the photos are pixelated, and the tuition download is just a text document.
She visits another school's website that also has programs for her child. It has a sharp, attractive logo, consistent colors, a clean layout, professional photos, and the tuition download is a nicely formatted PDF with the school's logo. 
Which school do you think she'll call first? 
The power of visual cues can't be overstated. Images are an immediate representation of your school. If they are low quality and unprofessional, then that first impression won't be a good one. As Montessorians, we take great care to prepare classrooms that are beautiful and orderly. Your school's imagery should convey those same values. It builds trust with your parents and gives credibility to your school.
Graphic Design
Don't try this at home —or at school!

With so many DIY graphic tools and templates available, it's tempting to throw together a logo, infographic, flyer, or social media graphic on your own. While you may succeed in producing an attractive piece, it's likely that it won't positively reflect your school's branding and messaging unless you're a trained graphic designer. At best, you'll end up with a scattershot collection of designs that aren't consistent. At worst, you'll have amateur communications that reflect poorly on your school.

Be consistent.

Big corporations have whole departments dedicated to branding to ensure that all company communications follow the branding guidelines. Every detail is defined from font choices to colors to layout to style. Of course, your Montessori school doesn't need anything nearly this elaborate, but the point is that they do this so that their brand is instantly recognizable. There's consistency in all communications. This builds trust and familiarity and shows that your school is a professional organization. A graphic designer can provide designs that communicate your school's messaging in a clear and consistent manner.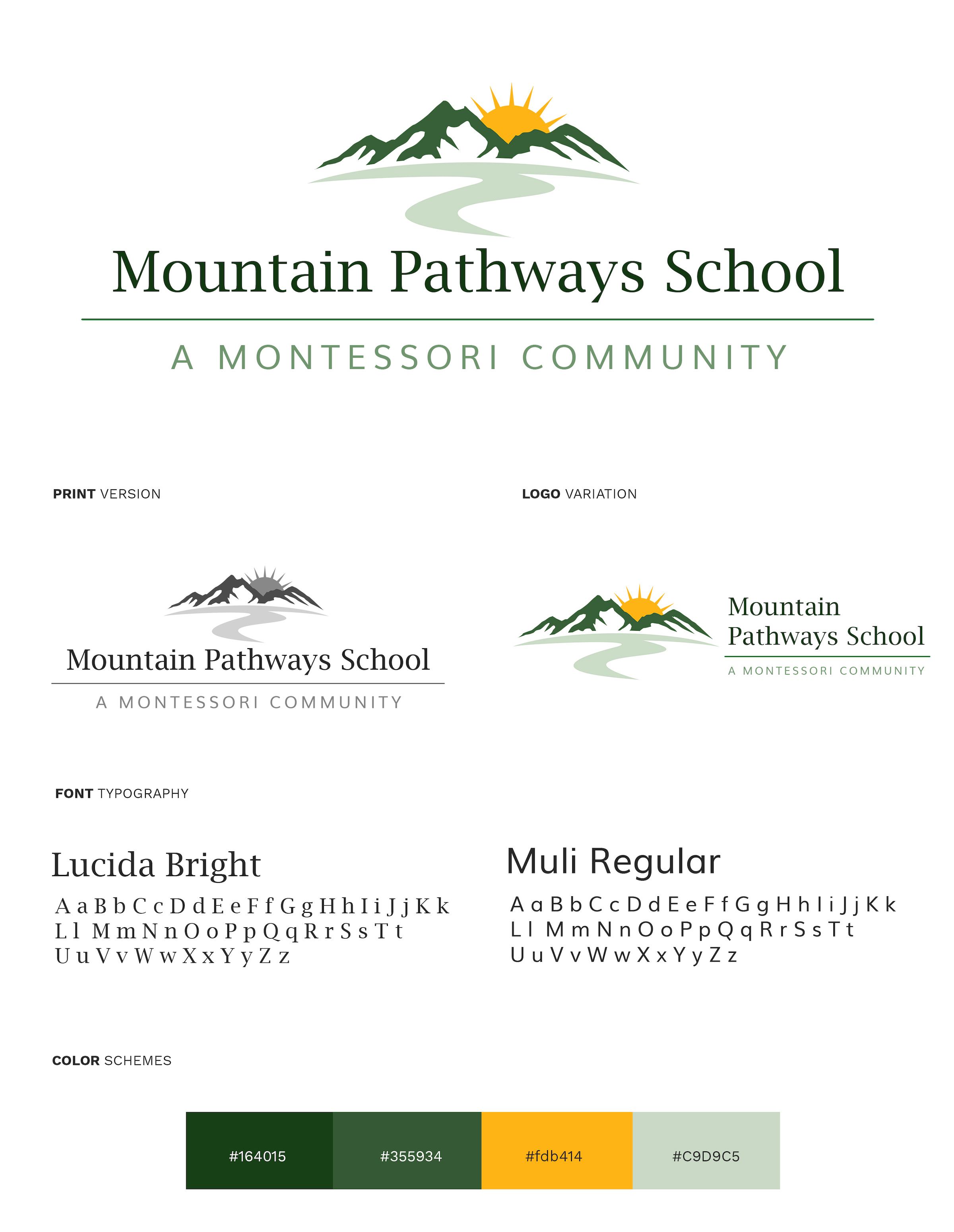 It's all about effective communication.

There's an adage in marketing: If you confuse, you lose. Professional designers know how to translate complexity into simple and clear messages that engage and connect with a reader. Infographics are a great example of this.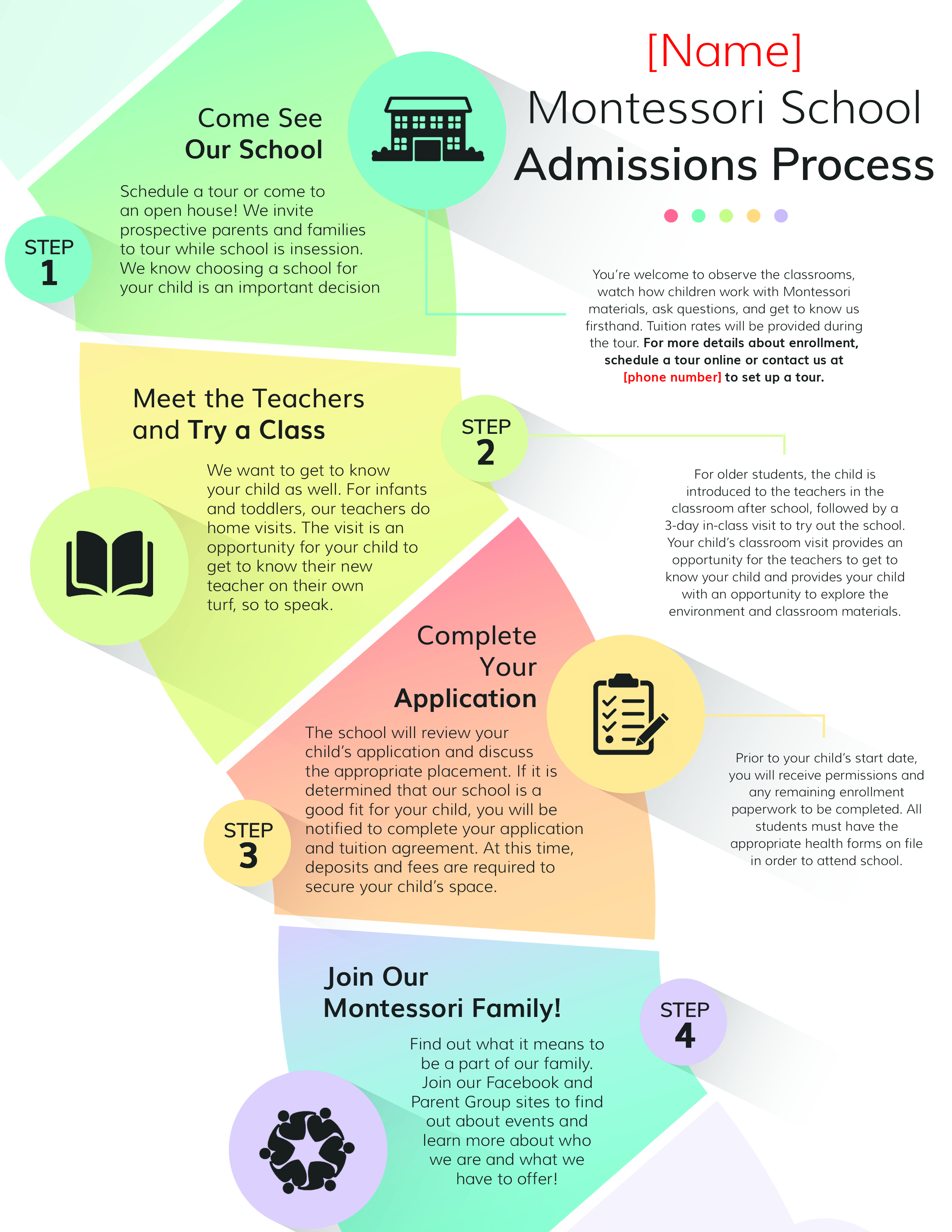 Hiring a designer.
There's a problem. Professional graphic design services can be expensive. We can help with that! We include unlimited graphic design services in several of our plans, so you never have to pay extra for a new logo, brochure, social media graphic, video, or anything else you can think of. It's like having a professional graphic designer on your staff!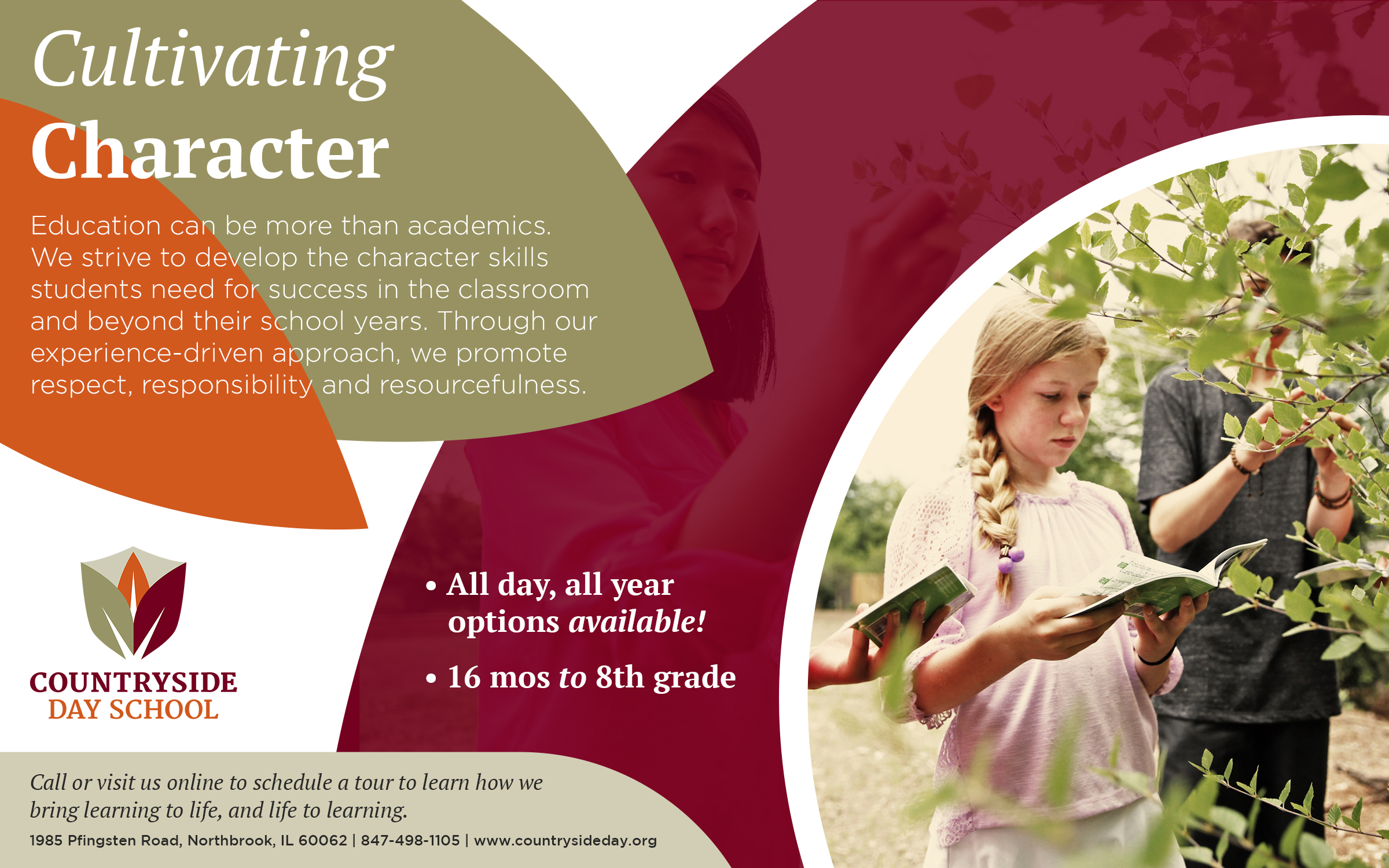 Professional Photography
But I have a camera on my phone!

There's no doubt — camera technology on smartphones is nothing short of amazing. They have the advantage of being small and somewhat inconspicuous and they are a fantastic tool for getting those candid shots. But for those prominent images — like your website's home page or your printed brochure — you need a photo that captures your visitor's attention and draws them in. A professional photographer knows how to do that.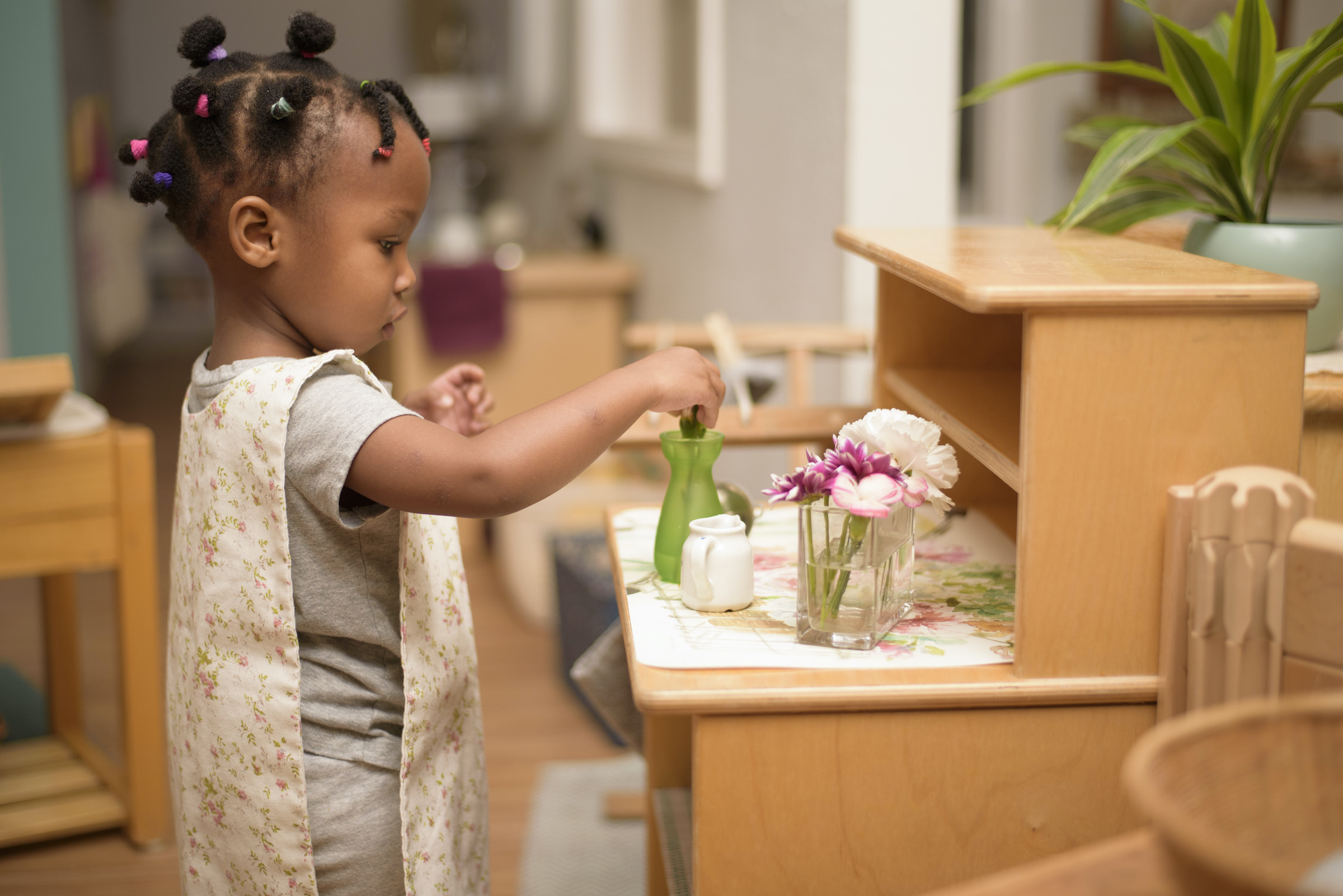 Images tell the story.

Montessori is so well suited to be captured in photos. The saying "A picture is worth a thousand words" certainly applies here. The beautiful classrooms and materials show how Montessori is different from traditional schools. A professional photographer will be able to capture the essence of your classroom and allow you to effectively communicate the value of Montessori. Good images are also much more likely to be shared on social media.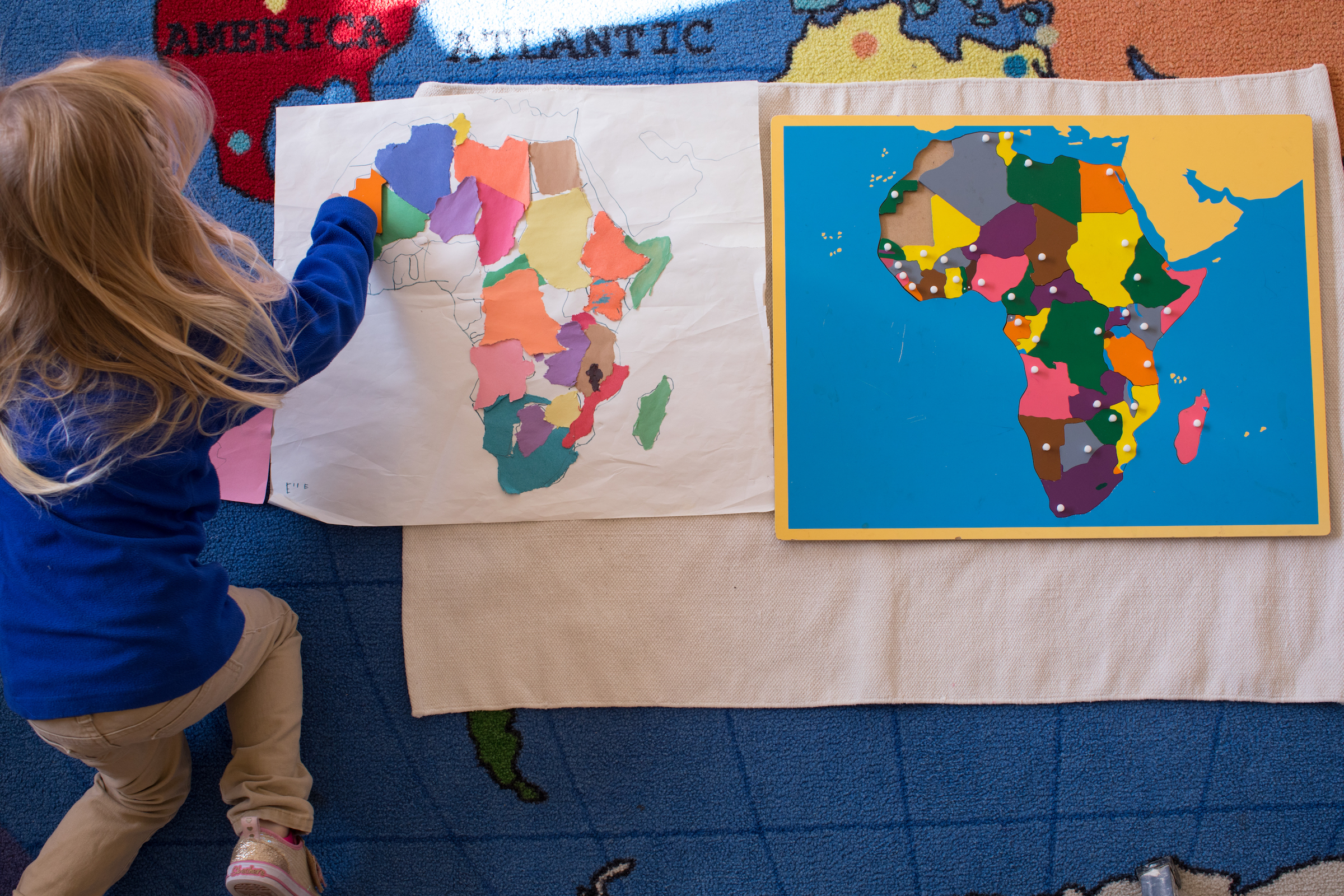 Parents want to see you!

Do you have an annual "school picture day" with a professional photographer? Get your staff in line for their picture too! Don't underestimate the power of a professional headshot to create an instant connection with parents and build a virtual relationship from the start. A page on your website with consistent headshots of each staff member conveys a level of professionalism and sets your school apart from the others. Remember, first impressions matter!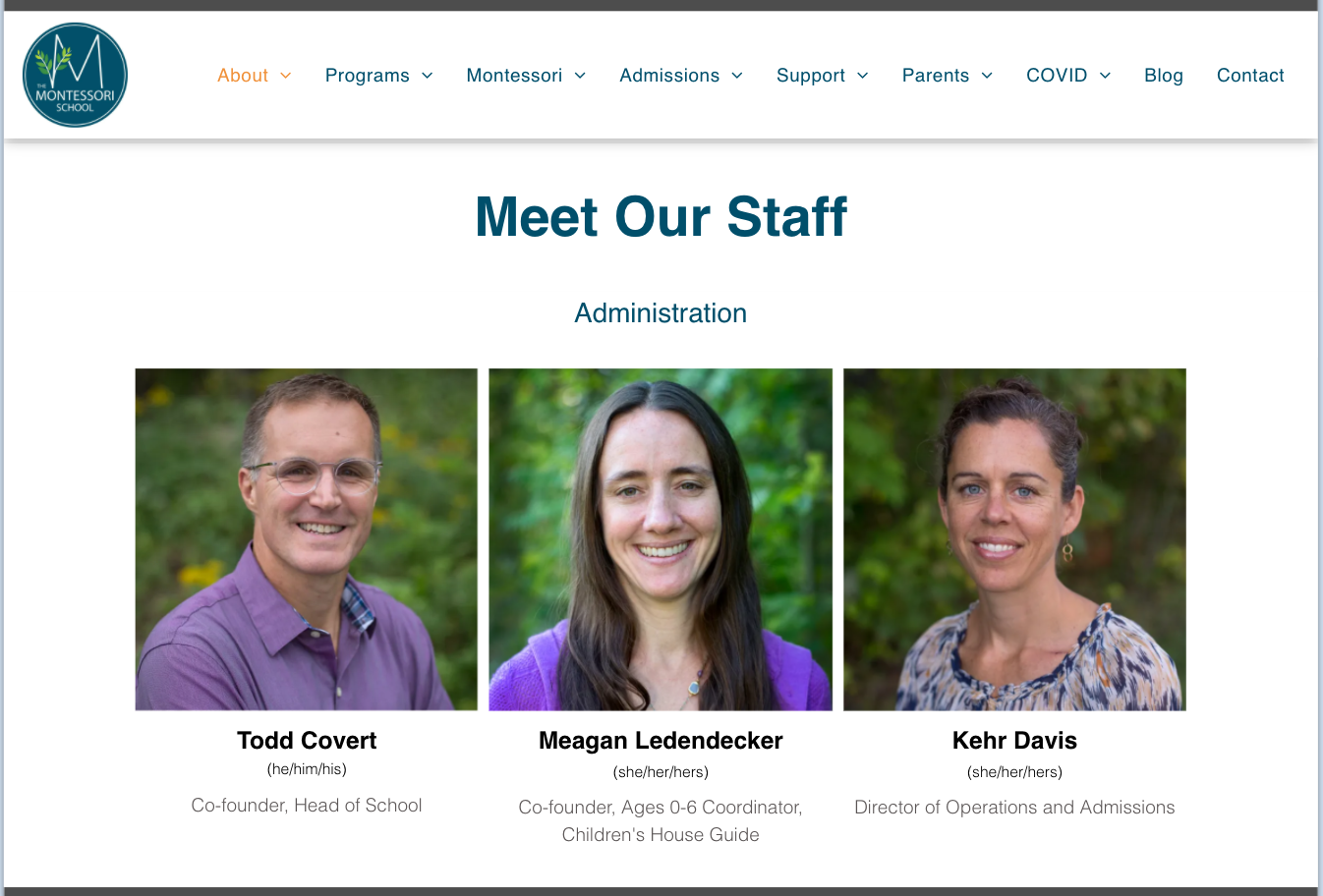 Build your photo library.

Hiring a professional photographer for a morning to shoot photos in your classrooms can provide you with enough images to last for a few years. You can use them on your website, Instagram, Facebook, virtual tours, slides, emails, newsletters, printed materials, and more. Make sure you communicate with the photographer what you're looking for and the importance of being as unobtrusive as possible. Once you have a trove of professional photos, I guarantee you will be using them over and over again. It's a very worthy investment.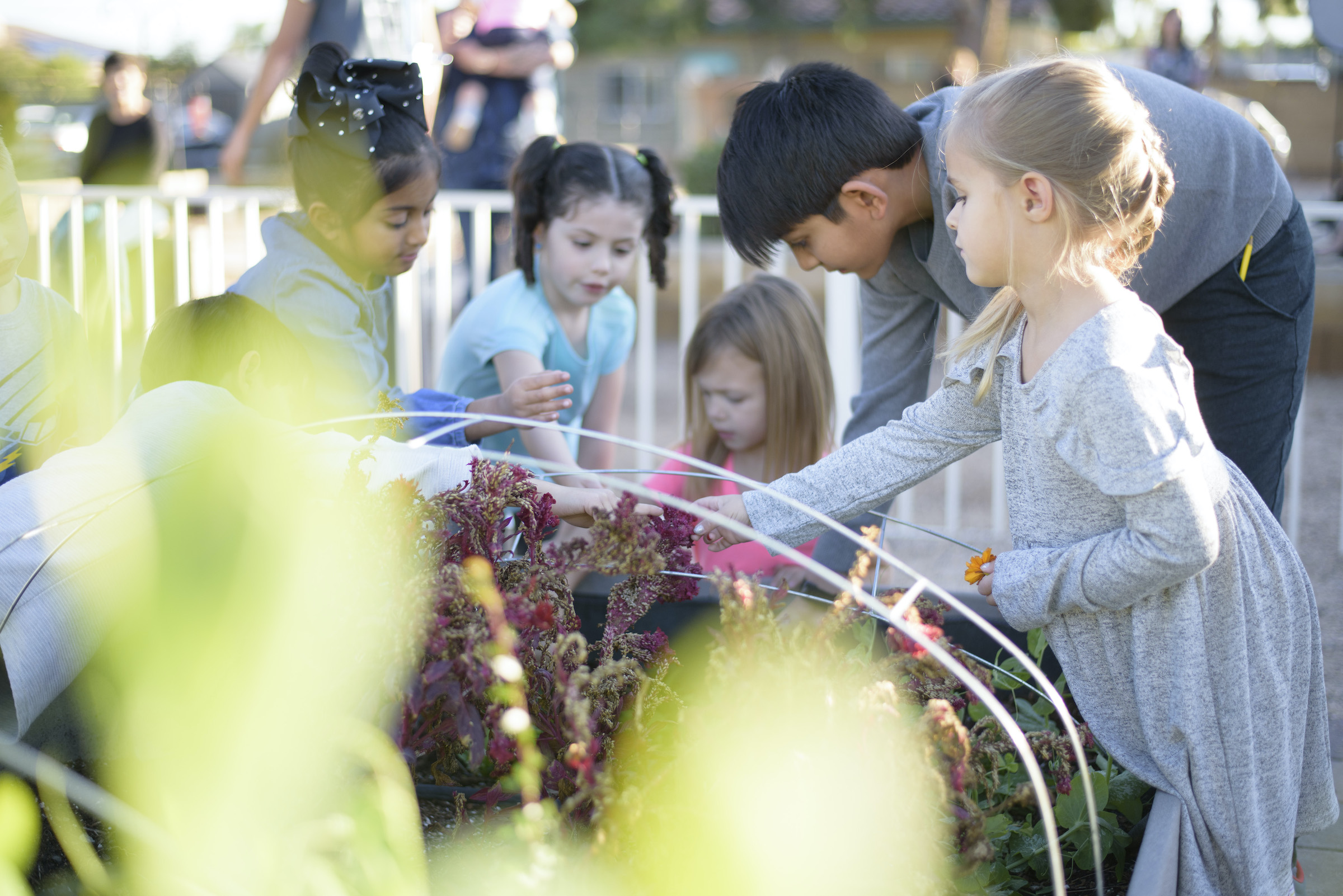 Use Montessori stock photography.

While standard stock photos can often look overly staged, authentic Montessori photographs don't have that problem. Nido Marketing's Montessori Stock Photo Library has over 1200 professional images that have been taken in several schools. There are gorgeous shots of materials and students working with guides. All of the photos in this blog are from our library! These are a fantastic resource when you don't have the budget or time to hire a photographer yourself, or if you just want some great professional photos to add to your own library. An added bonus: the photos are categorized and tagged for easy searching!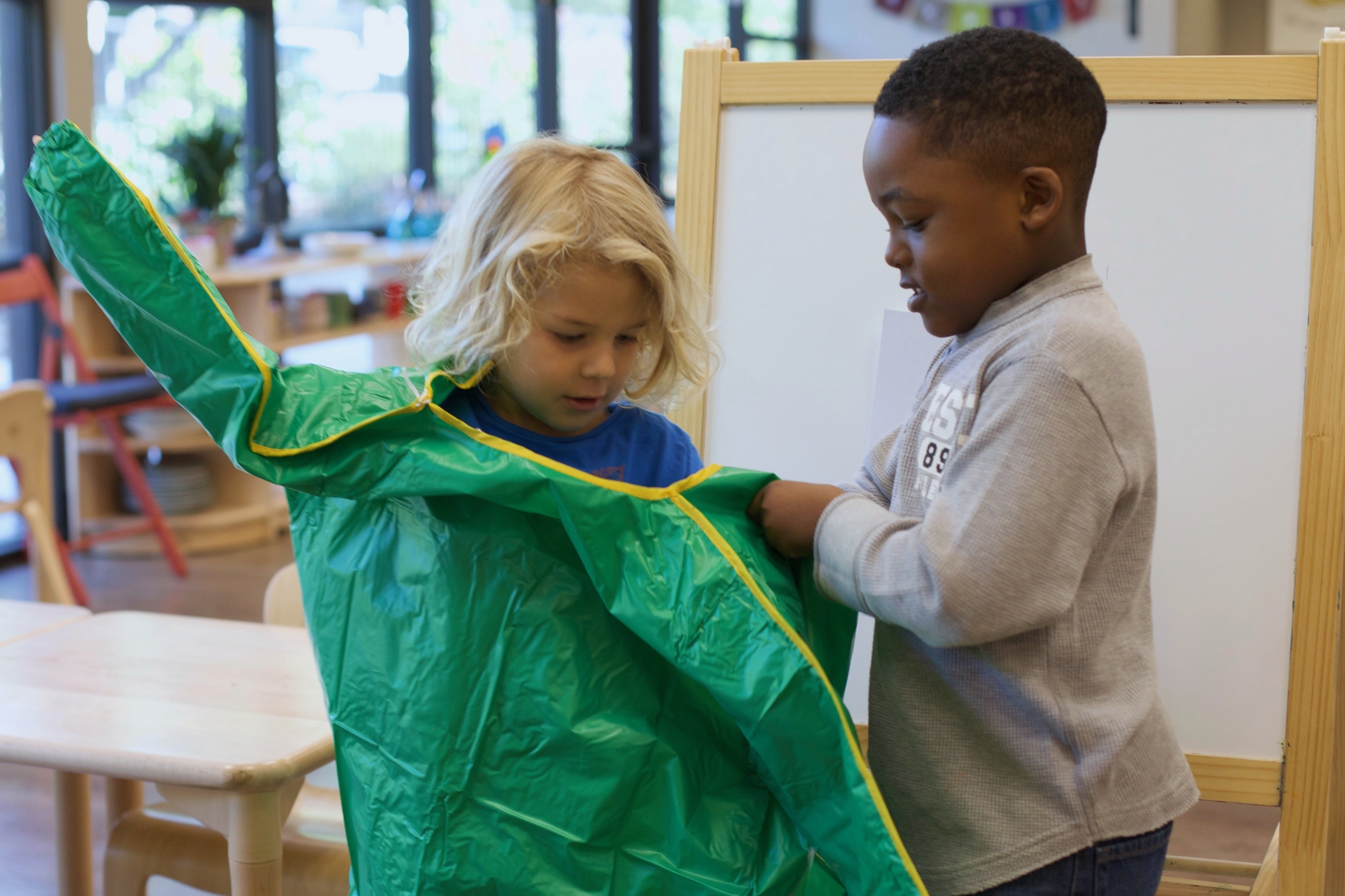 Making the Investment

Graphic designers and photographers are professionals who have been trained in their field. There's so much more that goes into a design than meets the eye. Layout, typography, color, branding, and creativity… it all needs to come together to effectively communicate your message. While it may seem like an extravagant expense to use a professional, it's an investment that will pay dividends for years to come.