Canva: Design Professional-Looking Images for Your Montessori School
You know what they say:
You never get a second chance to make a first impression.
Nowadays that first impression comes long before an actual in-person meeting, which is something to think about when choosing and creating online images for your Montessori school.
What do we mean by that?
Consider the profile photos you use to represent your school on social media sites like Facebook and Twitter.
Are they clean and professional looking?
What message do they send to prospective families?
Do they do a good job of representing your unique mission and values?
Now think about the images in your emails, event announcements, and other types of media you use to market your school and ask yourself those same questions.
Bottom line: creating a visually appealing first impression is critical when it comes to growing your Montessori school through marketing.
Parents have endless search options today, especially when using the internet—and it only takes a second for them to decide whether or not they want to get to know your Montessori school better.
No pressure, right?
The good news is that you don't have to be a graphic designer to make a powerful visual first impression.
Canva is a free online photo and graphic editor Montessori educators can use to create polished, high-quality images for their schools.
Think PhotoShop, only simpler.
With Canva you have access to thousands of different layouts, over a million images, and hundreds of fonts you can use to create beautiful designs for digital and printed marketing materials.
The straightforward drag-and-drop format makes it super easy to start creating. You simply choose your layout, pick your design elements and text from the menu provided, and in just a few clicks … voilà!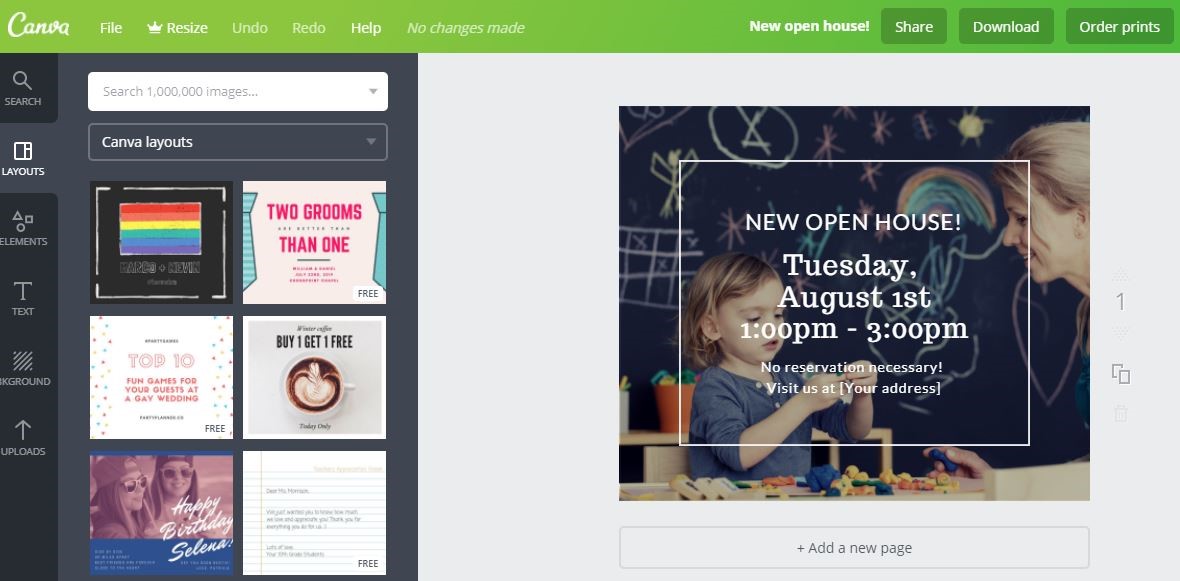 With Canva you can also upload your school's existing photos, along with your logo and other design elements, and add things like text placeholders and fun icons and shapes.
Here are just some of the things Montessorians can create with Canva:
Email headers
Socials posts
Presentations
Blogs
Advertisements
Event announcements
Business cards
Posters
Letterhead
Infographics
While you're working on your design, Canva automatically saves all changes so you can come back to it at any time. It also gives you the option to invite others to view or edit your work.
Once you're finished creating you can download your file in PNG or PDF format. Or, you can choose to publish your design instantly on Facebook or Twitter, share the link with others, or easily embed your design on the web.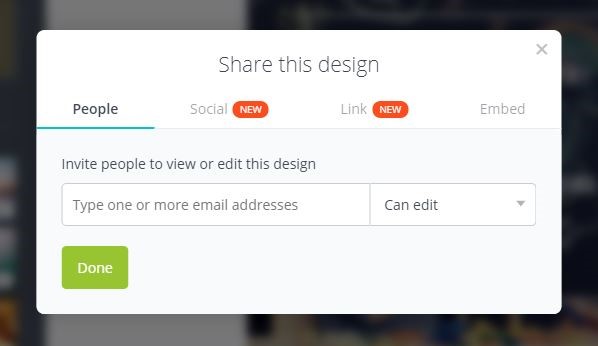 Another great thing about Canva for Montessori schools? Say your school has multiple locations, but you want all of your marketing materials to have a consistent look and feel. Piece of cake!
Canva gives you the option to "Create a Team" and share designs and folders with your team members. That way, multiple schools can collaborate to create beautiful, cohesive graphics.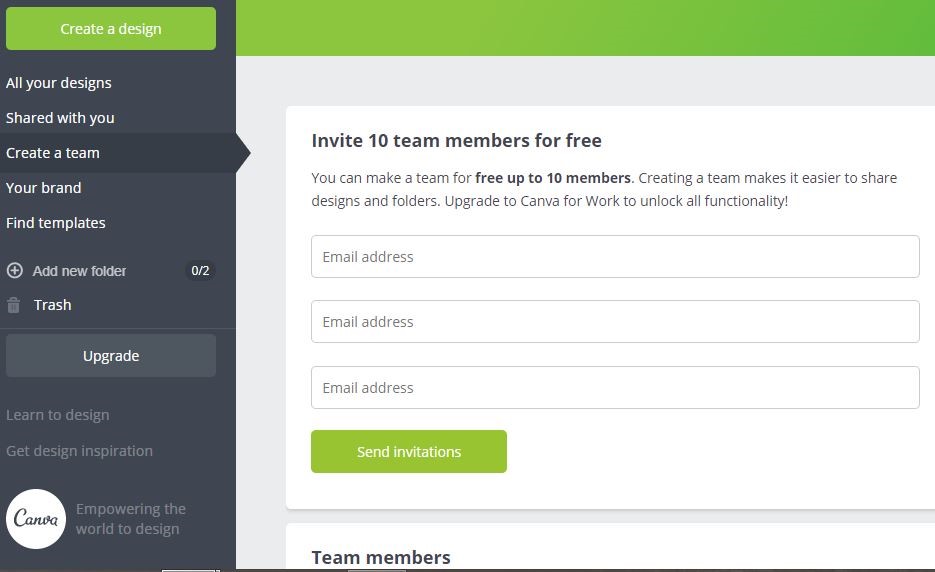 Ready to start creating with Canva?
Just go to your web browser and type in Canva.com.
Choose "Sign up with Email."
Input your name and email address and choose a password.
After that you will see a "Welcome to Canva" screen where you can answer a few questions about how you'll be using Canva, or you can jump right in and start designing.
Need a little more guidance? Take our online course!
At Nido Marketing our goal is to make sure Montessorians have everything they need to grow their schools online—and that includes an ever-growing catalog of robust courses to help you learn proven marketing tools and techniques.
Canva: Essential Designs for Every Montessori School offers simple tips for getting started, plus you'll learn the 5 essential graphics we believe every Montessori school needs. Hop on the Nido Marketing member site and choose "Courses" to get started.
Finally, be sure to visit the free online membership forum at Nido Marketing to hear how other Montessorians are using Canva.
Happy designing!