Where There's Growth, There's Opportunity
A Case Study: Wheaton Montessori School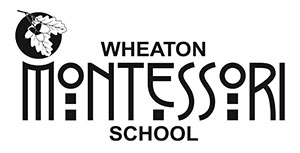 Wheaton Montessori School was founded in 2000 by sisters Elizabeth Berdick and Rebecca Lingo. Though the school has grown exponentially since their very first class of only 6 students, it remains an environment where students, past and present, create their school community's culture.
Wheaton Montessori School continues to thrive and the traditions that date to their first handful of students continue today. Each child makes his or her contribution to the community's customs and celebrations. The students and families become their history.
Before Joining Nido Marketing
In 2016, Wheaton Montessori School again found itself at a time of growth. The inquiries were coming in rapidly and the opportunities to engage current and prospective parents could not be missed.
Between balancing tours, marketing, content creation with supporting current families and staff, the Head of School just couldn't do it all anymore. She decided to bring on a former parent, Suzanna Mayhugh, to help with marketing, parent communication, and admissions.
Suzanna oversees marketing efforts for Wheaton Montessori and works closely with the Head of School to complete various other duties that a small-staffed school has.  
Suzanna began diving into the details of marketing by exploring Facebook and Google marketing avenues, but quickly realized that her efforts could be a "shot in the dark" as the intricate details became overwhelming.
She needed a partner in the process but knew that the school didn't have the capacity to bring on another staff member.
This is when they found Nido Marketing in its infancy (they were a founding member!) and to put it lightly, it was a game-changer for the small administrative staff at Wheaton Montessori.
Getting to Know Nido Marketing
Wheaton Montessori School began as a second plane member in December 2017, and Suzanna took full advantage of the resources available to her. She took courses, learned the Montessori fundamentals of marketing, and even acquired a new scheduling tool called Calendly, a huge timesaver for her as you will soon find out.
Suzanna's early experiences with Nido helped her see the value our company has to offer. The amount of information specifically designed for Montessori schools to acquire the tools for a successful marketing strategy were right there for her at such a low cost. The problem was similar to what many of our members face: finding the time. Suzanna had so much to do throughout the day that she just wasn't able to write, post, and manage the content she knew was vital to her community.
Taking the Plunge to the Fourth Plane
Wheaton Montessori School decided to join the fourth plane just one month after joining our membership. This provided the school with PPC campaign management for both Google and Facebook, unlimited website maintenance, and most importantly, content management. The administrative staff at Wheaton experienced a shift in their workload that allowed them more time to focus on the heart of their school; their community.
With the help of Nido Marketing, Suzanna and the team at Wheaton Montessori School are able to:
Streamline their admissions process by:

Using Calendly to schedule tours online

Gating their tuition, allowing them to collect contact information for future use

Creating custom email lists inside Mailchimp to distribute an email nurture tailored to the intended audience

Vetting their tours through the process described above, making the tours more worthwhile and meaningful.
Acquire more mission-appropriate families by:

A solid Google campaign. They had a waiting list just 6 months after Nido took over their PPC campaigns! (Read more, if you want to know how much to spend on paid advertising)

A strong Facebook presence through consistent posts and comments

Weekly blogs and emails that offer Montessori-specific topics that provide extensive value to their community
Build relationships that matter. Period.
A True Partnership
In the Montessori space, it can be difficult to find a partnership that works well. For Wheaton Montessori School, their hard work, keen sense of community, and humble recognition that their staff truly can't do it all, brought them to fully embrace what Nido Marketing was designed to do: manage your marketing while you focus on your school.
Wheaton Montessori School uses Nido Marketing as their trusted resource and guide while they continue to grow their community and their programs. We are proud to partner with a school that values relationship as much as we do.