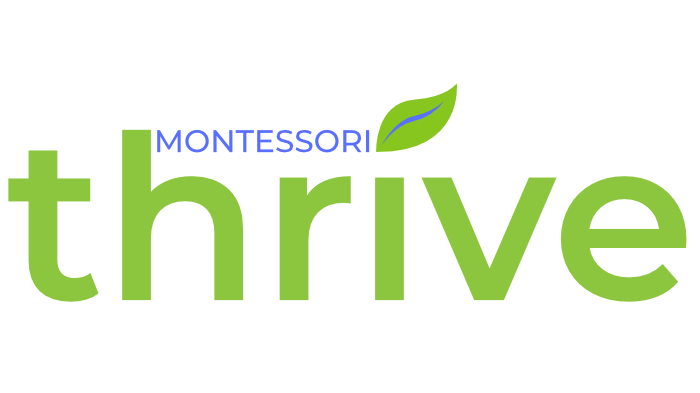 Montessori Parenting Series
We're excited to offer a series of Parent Education online events, featuring guest speakers who are experts in applying Montessori principles to parenting. We know that children thrive when home and school work in partnership. We hope you will join us, ask questions, learn, and gain support for your journey as a Montessori parent.
Offered every Wednesday Evening on Zoom
February 2nd through February 23rd, 2022
Eastern: 8:00 PM
Central: 7:00 PM
Mountain: 6:00 PM
Pacific: 5:00 PM
Registration is free for parents associated with Montessori Thrive member schools. 
February 2, 2022
How Much Independence Does Your Teen Actually Need?
Suzan Holmes Glazier
The adolescent stage is not the easiest to navigate. That is why we will be joined by Suzan Holmes Glazier as she shares her expertise on this stage of development. Susan holds an AMI Elementary diploma from Washington Montessori Institute and an AMI adolescent certificate. She received her BS and MS in Natural Resources from the University of Michigan and the University of Vermont and her MEd in Montessori education from Loyola University Maryland. She has been on the faculty of the AMI Orientation to Adolescence for many years and has spoken at national Montessori conferences. Prior to joining HMS, Susan taught at Hershey Montessori's Adolescent Program, was the Director of the Mountain Laurel Montessori Jr. High School, and was the founding Adolescent Guide at The Children's House Montessori in Northern Michigan. Susan was a Montessori child from age 2 - 5th grade. Susan loves hiking, gardening, being outdoors, singing, playing guitar and fiddle, and making pottery.
This session will be geared towards parents of pre-teens and adolescents, although all parents are welcome to join!
February 9, 2022
Montessori For Every Family: A Practical Parenting Guide
Lorna McGrath and Tim Seldin
Introducing Montessori principles in your home can be practical and easy! We will be joined by Tim Seldin and Lorna McGrath as they share their years of Montessori wisdom with you all. 
Tim is the President of the Montessori Foundation and Chair of the International Montessori Council. He is a co-founder of the Center for Guided Montessori Studies and Co-Director of its Montessori School Leadership Certification Program. His more than forty years of experience in Montessori education includes twenty-two years as Headmaster of the Barrie School in Silver Spring, Maryland, which was his own alma mater from age two through high school graduation.
Lorna McGrath, MEd, is Director of IMC School Accreditation, Program Director of the Montessori Family Alliance, and Senior Consultant of The Montessori Foundation. Lorna has 41 years of experience in the field of education, teaching children from 18 months through 6 years old and from 12 through 18 years old in both public schools and independent Montessori schools. Lorna is a Montessori teacher educator, conference presenter, and school consultant.
Together, they recently published a book called Montessori For Every Family, now available for purchase on Amazon!
This session is geared for all Montessori families and will contain information appropriate for every developmental stage!
February 16, 2022
During These Turbulent Times, What Is The One Thing Your Child Needs To Know?
Charlotte Cushman 
Parenting has been especially difficult during a time of social isolation and uncertainty. Montessorian and Author, Charlotte Cushman, will be joining us to discuss how you can really help and support your child during challenging times.
Charlotte is a retired Montessori teacher with over 40 years of experience. She took her AMI Montessori training at the Montessori Training Center, Palo Alto, California from Lena Wikramaratne (a colleague and friend of Maria Montessori).
After teaching at other Montessori schools, in 1985 she and her best friend Carol Landkamer, started their own school, Independence Montessori. When Carol retired, Charlotte joined her husband's school, which he had started a few years prior, Minnesota Renaissance School. She has also authored a children's book, "Your Life Belongs to You", the story that she told her students throughout the years on the founding of the United States.
This session will be geared towards parents who wish to have a deeper understanding of their child's needs during the pandemic and times of uncertainty. It will be relevant to several age groups. 
February 23, 2022
How to Really Know Your Child: Observation and Transformation for Preschool Parents
Claudia Mann
Observation was such a fundamental aspect of Maria Montessori's work, and it can be an incredible practice for parents. Montessorian, Claudia Mann, will be joining us for a discussion on how to observe your child with purpose and intention. 
For more than 30 years, Claudia has lived the "Montessori Way." Starting as her son's school's music teacher, she grew into the classroom full time, first as an assistant and then as a certified lead guide. She grew, in time, to become a trainer of teachers, a school founder, and Head of School for both her own program and those owned by others.Along the way, she and her husband developed many classroom materials, including their popular books to accompany the Time Line of Life: The Young Paleontologist's Collection, which includes fossil and rock specimens to accompany the geologic eras and periods.
Throughout her life as a Montessorian, Claudia has found each aspect of the journey to provide opportunities for sharing the joy that Montessori education brings to the lives of those touched by its wisdom.
This session will be most appropriate for parents of primary aged children, but all parents are welcome to join!